How a Fake Bloomberg Story Sent Twitter Through the Roof
It used to be easy to spot a rumor, but not anymore.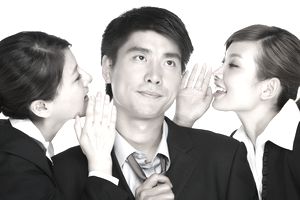 For a long time now I have cautioned people about trading stocks based on rumors.  Just recently I wrote about how every rumor I have ever heard turned out to be wrong.  But there is now a disturbing trend when it comes to stock rumors - they are becoming more sophisticated, and by extension, more believable.  
Case in point, earlier this week a story broke that Twitter was the subject of a legitimate buyout offer.
What made this rumor credible was that it was reported by what most consider the gold standard of financial journalism, Bloomberg News. 
The link to the story was quickly spread around the by bloggers and those on social media.  And sure enough, if you clicked the link, you were taken to the Bloomberg home page where the details of the buyout were listed.   
This, of course, started a frenzy of buying in Twitter's stock, shooting it up over 8% almost instantaneously.  There was only one problem; the story was a fake. 
The perpetrators of this scam went so far as to even create a facsimile of the Bloomberg website, with a similar, but not quite right, Bloomberg URL.  I mean this wasn't a tweet, it was a web page. After viewing the story, even I have to admit that I would not have questioned it's legitimacy.  That is how well done the ruse was. 
It was not until Bloomberg itself announced that this rumor did not come from them, and exposed the fake page, that Twitter's stock came back down to earth.
From Bloomberg: 
The U.S. Securities and Exchange Commission is looking into possible market manipulation over a fake news article that led to a brief spike in Twitter Inc. shares, said a person familiar with the matter. 
Twitter rose more than 8 percent in the late morning after the appearance of the article, which claimed the company had received a takeover offer, before losing most of those gains within 20 minutes.
The report, which imitated the form of a Bloomberg News article, appeared on a site called bloomberg.market. 
"The story was fake and appeared on a bogus website that was not affiliated with Bloomberg," said Ty Trippet, a Bloomberg spokesman. 
A spokesman for Twitter said that the story was fake. John Nester, a spokesman for the SEC, declined to comment. 
The Bloomberg.market website was registered on July 10 to a post-office box in Panama belonging to WhoisGuard Inc., according to records from WHOis.net. Attempts to reach WhoisGuard, a company that sells anonymization services for website owners, weren't successful. 
There is no way to know how many people are trapped with long positions bought at the top of the spike, however, at the risk of being unpopular, I say it severs them right.  It is almost impossible to trade off of a rumor and make money, especially if you are a retail trader. 
Even if you are right once, you will be wrong the other nine out of ten times, more than wiping out your profits.  It's best just to take a "wait and see" approach, especially given how these spoofers are using technology to make more and more realistic looking fake rumors.