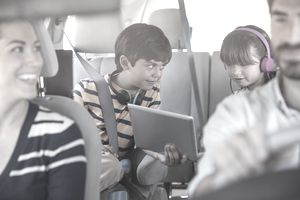 Description:
How would you like to take your family on an unforgettable cruise? Enter Kidz Bop's Cruise Sweepstakes and you could win a cruise meant for kids. The prize includes a $4,500 berth for a family of four aboard the cruise in the summer of 2019 including the chance to hang out with the Kidz Bop kids, go to pool parties, enter into talent competitions, and more.
Sweepstakes Links:
Click Here to Enter this Sweepstakes
Click Here for the Official Sweepstakes Rules
Click Here for the Sweepstakes' Home Page
Note: If the sweepstakes entry link doesn't work for you, try entering through the home page and looking for a link to the sweepstakes.
Category:
Baby Sweepstakes, Cruise Sweepstakes, International Travel Sweepstakes, Medium Sweepstakes, Daily Sweepstakes
Eligibility:
Open to residents of the United States (void in Alaska, Hawaii, and Rhode Island) who are at least 18 and who are parents of a child aged 13 and below
Start Date:
October 23, 2017
End Date:
March 31, 2018 at 12:59 p.m. ET
Entry Frequency:
1 x daily per person/email
Sweepstakes Prizes:
Grand Prize: A cruise for two adults and two children on the 2019 Kidz Bop Cruise. (ARV: $4,500)