Evolutions in Sustainable Investing
Momentum for Sustainable Investing Continues to Accelerate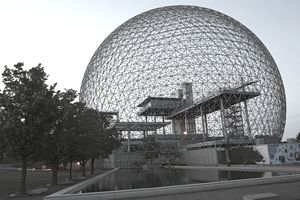 It is with great excitement that we can report that the field of sustainable investing is accelerating to the point where it is becoming foolish for any investor to not get on the bandwagon as is evidenced by the new Sustainable Trillion we recently reported on.
Why is this exciting?  Because without environmental and social considerations embedded within investing, trends will accelerate including dangerous effects of climate change, a lack of adequate fresh water and food, among much more on the environmental side of things, as well as a lack of good jobs in an age of globalization and automation on the social side of the ledger.
On the other hand, investing without a business case is nothing more than philanthropy, so financial and sustainability considerations are both required for both value and societal benefit, and its great to see this paradigm shift beginning to take hold at last.  This required a move from negative approaches which previously dominated the field, into a more positive impact seeking a set of investment solutions.
In Part One of this piece, we looked at how the last 5 years played out since our second book on the subject, Evolutions in Sustainable Investing, as pertained to the fund managers we profiled in that book at that time.  
The recovery from the global financial crisis was still unfolding when that book was published, and even though that recovery continues and many still suffer the consequences of being left behind, stock prices are now back to pre-crisis levels, making next steps critically important to understand, hence all the renewed momentum of interest in our field.
 What we call a "top-down/bottom-up" race is underway to do sustainable investing well, whether its Bank of America, Goldman Sachs or Citi and each of their $100 Billion plus commitments to environmental investing, or the many smaller players emerging with new solutions.  
The 15 fund managers also continue to evolve as we outlined in Part One of this piece, but it's especially exciting to see so many new players also emerge.
New Participants
As with any new business cycle, there will be hundreds of players, and most will fail, with a few strong players emerging as ultimate winners.  
This cycle has played out before in railroads, radio, automobile manufacturing, personal computers and through the Tech bubble of the early 2000's.  Economic history is repeating again as pertains to sustainable investing and that's only a good thing, but assets need to shift.  
Watch our groundbreaking work at Brown University for a prime example of how to make this happen, announcement coming soon.
As far as the rest of Evolutions in Sustainable Investing, aside from the case studies on investors and thoughts from the likes of Esty and Hawken, we also looked at regional perspectives.  
Three chapters on Asia were provided from hedge fund GLG ,part of the Man Group, largest hedge fund manager in the world at that time, from CLSA, Asia's largest investment bank and from a research outfit in Singapore.  Asia has become a key focus for sustainable investing, with PRI's annual In Person event occurring in Singapore later this year​ and PRI's acquisition of ASRIA leading to an acceleration of effort in Asia to get more activity going in this space.
 CLSA has since been bought by CITIC Securities, in effect the Chinese government, which has been accelerating efforts on transitioning to a low carbon economy as much as any nation on Earth outside of Scandinavia and Costa Rica, something GLG foretold in their chapter.  It can still be hard to find great investments in China that can be trusted, but the rise of the Chinese middle and upper classes mark a permanent change that will forever change global business.  Companies such as Ingersoll-Rand only can achieve revenue targets in this region by providing lower carbon solutions, creating exactly the sort of paradigm we envisioned and outlined in 2013 in the Value Driver Model body of work performed for the UN Global Compact and PRI.
Companies need to consider the environmental metrics they need to track, as was outlined in our Environmental Metrics chapter.
 Companies such as Kering and Novo Nordisk perform and publish extensive research on their environmental footprint including all tiers of their supply chain, down to the raw materials they procure to manufacture their footwear.  But few companies understand even who all their suppliers are down through their value chain, so this area remains a work in progress.
Fossil Fuels
Divestment from fossil fuel producers also has risen as a topic since our book.  The chapter within on Green Century and especially their Balanced Fund is an eloquent case for a more "pure" way of investing, but with total assets under $200 Million dollars, this fund is evidence of the lack of assets moving towards divestment, which has otherwise been helpful for raising awareness.  This fund, along with Portfolio 21, were the only funds "fossil fuel free" at the time of the Do The Math tour which kicked off the global divestment movement from fossil fuel.  
Portfolio 21, although advocating sustainable investing practices, has not succeeded financially, even while similar funds such as Generation and Parnassus have outperformed benchmarks - this is an outstanding achievement as fully 86% of active funds underperform benchmarks.  
These results show how ESG and Expertise have become the way forward, generating alpha, but such strategies need to be performed thoughtfully and divestment for the sake of "pure values" doesn't help.  
Nor does divestment lead to the changes being sought, namely a lower carbon energy transition. That can only happen through positive sustainable investing performed with skill. The great news is that there is outperformance already being found while most active managers fail to find same.
Bloomberg's chapter in the Evolutions book outlined their then nascent ESG data efforts, and they have seen rapid growth in use and uptake.  
Others have followed. MSCI has seen rapid growth in ​the use of their ESG data, as has Sustainalytics, who purchased the Asian researcher Responsible Research who provided that third Asian chapter mentioned above.  These are the three ESG data leaders by far. Other niche players doing interesting work are also seeing record levels of interest such as my previous firm Trucost has seen.
On the social side of the ledger, Impact Investing is taking off in interest, connecting capital directly to positive impact delivered with intentionality, even while measuring that impact remains a work in progress.
The last chapter in the Evolutions book broke down Impact as a separate category and this was written by Lloyd Kurtz, one of the very first researchers on the social practices of businesses for pioneer ESG researcher KLD, now part of MSCI.
Further to social investment trends, another exciting trend is being seen in human rights efforts and company rankings. Dan Viederman went on to champion technology labor rights in Malaysia in a major NY Times story in a world of record levels of indentured slavery, and this is critically important work. Even more exciting perhaps is the work of the Corporate Human Rights Benchmark, who will later this year score 100 companies on these issues. Steve Viederman, Dan's father, continues to be a voice of reason, and for communities.
Generation Investment Management has gone from strength to strength since our chapter on the firm.  
They proudly announced that their 10-year history has led to financial outperformance versus benchmarks and their work on Allocating Capital for Long Term Returns is well worth a study as they move from investment success to encouraging others to take up these practices.
International Change
Changes are also afoot in the regions we covered in the book including Canada, Australia, India and Africa.  
Canada has seen a new Prime Minister come in with a fresh look and attitude, and the need for the diversification of the Canadian economy away from fossil fuel production has never been clearer.
Australia's Rio Tinto agreed to the Aiming for A call for further climate risk transparency and such pressure on public companies is only expected to continue to accelerate.
Other trends we foresaw remain works in progress, including on sustainability indexes, on private equity practices, on asset allocation shifts, and on innovation as a driver of value.
Our chapter on ESG performance has proved prescient, as mentioned above, as ESG & Expertise show the way forward from negative screens to positive alpha generation.
One final word on the book - the chapter by Rory Sullivan on his experiences at Insight Investment stands as an excellent read unto itself as to how a large mainstream fund manager can integrate ESG thoughtfully, something many managers are trying to figure out right now.  From the Capital Group on down, ESG practices are changing, and Rory helped lead a thoughtful path.  His work continues on fiduciary duty.
Most excitingly, I can announce that we will be doing our third book this year and my partner this time around will be the amazing young superstar Sophie Purdom of Brown University - demonstrating how sustainable investing needs to unfold over the next five years, for the sake of a sustainable future with better financial returns.
One couldn't be more proud to work with so many great students these days at Yale, Brown and well beyond and its time to pass the baton to the next generation who can help enable further the momentum for positive sustainable investing to emerge at needed scale.   In many ways, this is the best hope for the future we require.