Evolutions in Sustainable Investing - Looking Back
As Interest in Sustainable Investing accelerates, Who is Winning and Losing?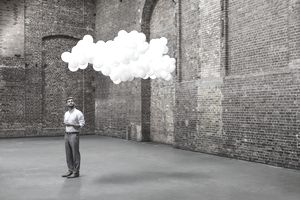 Our second book on Sustainable Investing was entitled Evolutions in Sustainable Investing: Strategies, Funds and Thought Leadership and is approaching 5 years from its writing, so it seems a good time to look back on how those we profiled have evolved themselves.
This book was a response to our first book Sustainable Investing: The Art of Long Term Performance, as was co-edited with Nick Robins, now helping lead the UNEP Inquiry for the Design of a Sustainable Financial System.
 The work of this inquiry has been ambitious and critical on issues of both environmental sustainability and inequality, as are outcomes of present day financial markets on a global basis.
Looking at our Evolutions book, the first set of chapters looked at strategies, profiling a series of fund managers and their specific methodologies, some of which did better than others since publication. 
The first chapter outlined the Sustainability Imperative and focused on how companies are sorting into winners, losers, defenders and dreamers.  Since then, Dan Esty went on to become head of the Department for Energy and the Environment for the State of Connecticut, and David Lubin and I went on to advance the Value Driver Model project for the UN Global Compact as a key featured publication of the Principles of Responsible Investment in December 2013.
The companies we found to be most driving value from sustainability outperformed for the 5 years prior to the end of 2014, so it can be said that ESG with expertise is one route to maximizing financial performance for investors to seriously consider.
The Jupiter Ecology Fund, profiled first in the book given its close match to our principles of positive sustainable investing, continues to operate consistently with how it was founded in 1988.  Cranswick Plc continues to be one of its largest holdings, and the fund's performance over the past 10 years is above average for its peer group.
Paul Hawken, noted entrepreneur and writer, kindly provided us a chapter with his vision for sustainable investing, and although he no longer operates Highwater Global, Hawken and his efforts are always worth tracking closely, most recently manifesting into Project Drawdown, an effort to find carbon positive technologies and solutions that would certainly be investible in some cases one would think.
Our own vision for ESGFQ has proved arguably prescient as study after study shows ESG combined with well-run companies becoming a formula for financial success. Pretty much every large financial institution is now gravitating to sustainable investing as an outcome of the COP 21 climate negotiations in Paris late last year.
The longest chapter in our book profiled the approach of Sustainable Asset Management, now RobecoSAM and who continue to publish the annual Sustainabillty Yearbook which is always worth a read, even if they have struggled some since. 
Longstanding US Socially Responsible Firms Domini and Calvert were also profiled in the book.  
Domini's International Social Equity Fund, which we profiled in regards to their avoidance of BP in advance of the Gulf of Mexico crisis received 5 stars from Morningstar, never a bad sign for investors.
Calvert has new leadership, and their future is less clear, but they remain one of the largest players in the industry and with the most recognized brand.
The fate of Winslow wasn't as kind, purchased by Brown Advisory, and with assets under management in the old portfolio now dwindling with a new approach focusing on larger companies.
Their original vision of small cap public companies as a route to solutions proved not to be for lack of a better word, sustainable.  
Portfolio 21 merged with Trillium Asset Management, who also continues to manage the Green Century Balanced Fund which we profiled, and which has more recently tried to grow from momentum related to the fossil free divestment movement.  We are happy to see them own Apple & Google from their most recent self-reporting.
Canada's NEI, Aviva in the UK and the Pictet Water Fund are three other funds and institutions that continue to push the same relative methodologies they did back then, as does Inflection Point Capital Management.
However, it is Inflection Point who has perhaps had the biggest success of any manager we profiled in our book.  Gaining 1 Billion Euros to manage from French pension fund La Francaise, the organization has also recently been appointed to perform a high profile consultative service to the world's largest equity owner Norges Bank Investment Management, who themselves are expected to become a 1 Trillion dollar owner of public companies, and an institution that often owns 1-2% of companies if not more.
Inflection Point's success includes financial outperformance and the chapter in our book is the most clearly defined example of how one can construct successfully a sustainable portfolio, which remains a must read on portfolio construction.
The potential for positive sustainable investing if scaled remains, Inflection Point's Matthew Kiernan has long been arguing this, as have we.  If the world's largest fund managers and asset owners invest positively in solutions, as was recently recommend by the new PRI Climate Change Asset Owner Strategy publication, a race for capital is on which can be of value to all stakeholders, including shareholders. It is heartwarming to see this positive dynamic start to unfold at last.  
More on how the rest of the organizations featured in our second book have fared in Part 2 of this piece in the course of 2016.