Everyday Money And Financial Tips
Some Of The Best Advice Has Been Passed Down From The Previous Generation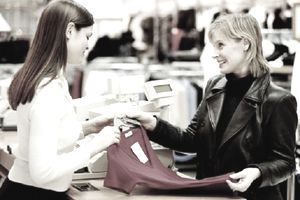 These days, there are a number of great resources from which to receive financial advice.  Between financial advisors, digital advisors, investing newsletters and websites, and financial radio shows and podcasts, valuable information is literally at our very fingertips.
While the plethora of information out there comes in extremely handy as we work to formulate our financial plans and get our money matters together, sometimes it's the everyday advice from real people that has the most profound impact.
To that end, my colleagues at digital advisory firm Wela have begun asking their weekly podcast guests what the best piece of financial advice is that they have ever received.  The guests have given some fantastic answers, all which are applicable in our daily lives.  Take a look at what they had to say:  
Jessica Dauler, Owner, JessicaShops.com
I think that the best piece of financial advice I ever received was from my father who taught me at a young age about establishing credit but not abusing it.  He co-signed for my first credit card and taught me about using it and paying it off and explained to me all about interest.  It was a great way to learn to be financially responsible.  The fact that he taught me early on encouraged me to have a reverence for credit whereas I think a lot of people don't any more.
Kevin Peak, Owner, CaJa Popcorn
My financial advisor told me that we'd never be able to save enough money for our kids' college because they're so young.
We don't know how much college will cost in 10 or 15 years.  So save something, but don't let it dictate your lifestyle now or your retirement savings.  Even if you're great at saving, be careful that you have balanced savings.
Joey Fehrman, Author of Pirates of Financial Freedom
The book that changed the course for me was Rich Dad Poor Dad.
  In college I had no interest in finance.  I thought the whole things was stupid.  Then I read the book, and it opened my mind and changed my perspective.  I realized that this stuff was valuable.
Greg Corey, Founder of creative design firm Porchlight
No one dropped a bombshell on me, but the way my dad raised me was that we had to go cut the grass.  We had to go make money, and we had to save money.  There wasn't an option.  We didn't have money struggles even though we were wealthy, and that resonated with me.  Ultimately, it comes down to don't spend more than you make.
Alex West, Founder of Ontologic and CTO of Wela
A good friend and a mentor of mine told me, "no one can pay you what your free time is worth."  It took me a long time to really understand what the meant.  It's easy to get distracted by what car we drive, what phone we talk on, or what zip code we live in.  At the end of the day, Wela or wealth is really about what you're doing with your life, and the love you have, and the pride you have.  So I think that keeping that definitely of wealth at heart and the number-one priority is really important to be who you are, and live within your means to do what you want to do with this life.
Allyson Kuper, Consultant, Bug Insights
My dad's advice is that if you're responsibly paying yourself first and budgeting, it's okay to splurge.  My big splurge is usually travel.  I love to travel, but it's important to save up, and not extend yourself on something that's unnecessary.  First off, it gives you the gratification of saving for something and ability to spend without feeling guilty.  But, it also keeps you from over-spending.
What is the best piece of financial advice that you have ever received?  Be sure to take the piece of good advice and pass it on to others!
Disclosure: Wes Moss is a partner of Wela, based in Atlanta, GA.  This information is provided to you as a resource for informational purposes only.  It is being presented without consideration of the investment objectives, risk tolerance or financial circumstances of any specific investor and might not be suitable for all investors.
  Past performance is not indicative of future results.  Investing involves risk including the possible loss of principal.  This information is not intended to, and should not, form a primary basis for any investment decision that you may make. Always consult your own legal, tax or investment advisor before making any investment/tax/estate/financial planning considerations or decisions.