5 Event Marketing Tips Every Event Planner Must Know
How To Use Event Marketing To Benefit Your Events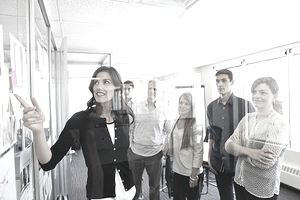 Every event planner knows or should know, the importance of smart marketing when it comes to making sure that your upcoming event is a success.
It cannot be overemphasized how critical it is to have a well thought out and comprehensive marketing plan in place. Failure to do so could spell disaster for your event, as without an effective event marketing strategy you really are leaving the success, or otherwise, of your upcoming event to chance.
5 Event Marketing Tips Every Event Planner Must Know
Start Early
For your event marketing strategy to have maximum effect, it stands to reason that you should be putting it together in the very early stages of the event planning process. It's one of the most important event logistics you need to address and should be woven into your event planning checklist on day one.
Plan to Use Multiple Channels
When deciding how to plan an event try to think as broadly as you possibly can from a marketing perspective and take into account that you'll need to aim for a wide marketing mix. Your potential attendees will find you in different ways and you need to cater for this.
Your channels can be as diverse as email, telephone campaigns, physical advertisements, digital advertisements, social media, direct mail and even partner promotions and referrals.
Fix Your Timeline
For you to be highly targeted and effective in your event marketing efforts, make sure to fix your timeline for the process.
Each element of your multi-channel approach should be tied to your master timeline and event planning checklist.
As an event planner deciding exactly how to plan an event this is one aspect of the process that has a very little room for error.
Measure your Returns
Having put all that effort into getting your marketing campaign in place early, deciding on multiple channels and fixing timelines, it's important to carefully measure and quantify the return on each individual marketing channel.
In a practical sense, you can do this by allocating a unique URL to each individual marketing channel and ensuring that all buttons and call to action links use the correct URL. In this way you can see precisely where each registrant originated from and therefore how effective your individual event marketing efforts are. An added benefit of monitoring the performance of your marketing plan in this way is that you can identify problems early on and precisely target solutions to those problems.
Note: most event planning software will have the option to allocate unique URLs built-in.
Stay Organized
The importance of coordinating your event logistics and staying organized is key. For example, should you decide to use a telephone campaign to drum up attendees you need to make absolutely sure that your operators are not working at cross-purposes and hassling delegates who have already registered.
6 Part Email Campaign For Event Marketing
Similarly, your email campaign needs to be equally organized. Here is a suggested structure for a six-part email campaign:
Save the date – the first email of your campaign sent as far in advance of the actual event itself as possible.
Early bird invitation – send out 2 – 4 months before the event.
Early bird reminder – let your potential delegates know that time is running out to secure their early bird, specially priced tickets.
Main invitation – early bird is over and all tickets are at the regular price.
Main invitation reminder – by now you've sent a few emails so be sure to make this email a little creative and interesting for your recipients.
Last chance – just as the title suggests, the last chance to get tickets for your exciting upcoming event.
And Finally…
You can clearly see how crucial effective event marketing is to the success of your next event. We sincerely hope that our 5 event marketing tips that every event planner must know have helped you on your way.
Market early, market hard and market consistently and you're sure to put on a successful event enjoyed by all.