7 Steps To Starting a Lucrative Event Management Business
The Benefits Of Starting Your Own Event Management Business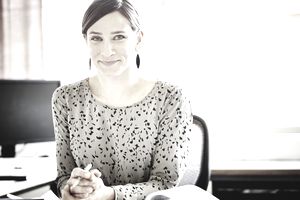 There are many reasons you should seriously consider becoming an event planner and starting an event management business. Before we discuss the basics of what you'll need to get started, let's explore 3 very good reasons to get started in the event management business.
Substantial income potential – make no mistake, as a successful event planner you have the potential to make a very substantial income. Moreover, your income will usually be directly proportional to the amount of effort you are prepared to put into your business. Imagine actually being paid what you're worth!
Be your own boss - many people dream of ditching their boring 9-5 and becoming their own boss. This dream can become your reality through event management and starting your own lucrative event management business.
Build an asset - while working for someone else it's pretty much certain you're working from pay check to pay check. The work you do builds value for your employer and adds to your employer's assets. Wouldn't you rather build your own asset that can be sold, or passed on at some future point in time?
We're sure you can think of many more good reasons why you would want to take control of your own destiny and consider starting an event management business. But, what are some of the things you'll need to be successful?
Here is our 7 point business start-up guide, to help you get off on the right foot.
Get the right training - if you have no prior experience of event management, it's essential to get the right training, if you're to have a successful and lucrative event management business. Fortunately, the information you need is readily available online. Simply do a Google search for "event management training", "event planning courses" or similar. It's then a matter of selecting a reputable online provider who can supply the necessary training.
Tip: Always, always check for references from satisfied clients.
Systemize your business - a good event management business is an organized event management business. Right from the start, make sure that you introduce logical systems into your business. Document these systems as you go and, as you expand your operation, you'll be able to get newcomers up to speed quickly and with the minimal amount of fuss.
Check out event management software - as event management and event planning have developed, particularly over recent years, so has the availability of software designed to automate much of the process. Again, Google is your friend here. Search online and you'll be surprised at the number of software packages available to the event planner.
Tip: Look for established suppliers with a good support system. The last thing you want to do is build your business with a product that has bad or non-existent support.
Register your business - right from the outset get your business on the right footing. Talk to an accountant to identify the best legal entity under which to conduct your business, and the get your record keeping and reporting in order from day one.
Get a separate bank account - this is a very basic point, but one that is often missed by a new business owner. Don't make the mistake of mixing up your own finances with those of your business. Make sure that the income and expenditures of your business are clearly identifiable in a separate bank account. This will avoid many financial complications as your business grows.
Be realistic - set realistic, time-based goals for your business and build it in easily manageable steps. Don't set huge targets that are completely unachievable as this will only discourage and disappoint you, leaving you feeling that you're underachieving in your efforts.  Tip: Many 'gurus' suggest setting three or five-year goals, but I recommend setting weekly and monthly goals and tracking your progress. It's a good idea to have a long-term vision for your business, but you also want to experience successes as you go so shorter term goals are idea.
Persevere – this point could very easily come under the sub-topic of mindset. Often, the difference between a successful business and one that fails is the mindset and tenacity of the owner. Accept that there will be challenges along the way. Determine to meet these challenges with a positive attitude and never lose sight of your goal. Always remember the huge benefits that await you, financially and otherwise, by succeeding in your own business.
Before launching your event management business, take the time to educate yourself and do some necessary research. We hope these 7 steps to starting an event management business are useful pointers help you get started and act as a good business start up guide.