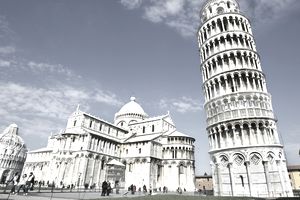 If you are an investor looking to gain exposure to Hong Kong's economy, then you have some investing options, such as stocks, indexes, or mutual funds. However, one other such option is a Hong Kong ETF. Not only do ETFs come with advantages over other types of investments, such as the tax benefits and cost efficiency benefits, but they also save you the trouble of acquiring equities and assets specific to Italy.
No cornering the market on Hong Kong stocks, no battling with index basket pricing. Just one trade and instant access to Hong Kong's market.
While there are ETFs that are specific to Asia and China, you can to focus your investment strategy on just Hong Kong with an Italian ETF to either take advantage of a market opportunity or hedge some Hong Kong risk.
Currently, there are two Hong Kong ETFs on the market, one from iShares and one from First Trust. So make sure your research each fund and understand the differences. There actually used to be a third Hing Kong fund - EWHS, the iShares MSCI Hong Kong Small Cap ETF, but that was delisted earlier this year, so these are the only two on the list..for now.
List of Hong Kong ETFs
The iShares MSCI Hong Kong ETF seeks to track the investment results of an index composed of Hong Kong equities and give investors exposure to large and mid-sized companies in Hong Kong with targeted access to 85% of the Hong Kong stock market.
FHK - First Trust Hong Kong AlphaDex Fund
The First Trust Hong Kong Alpha DEX Fund is an exchange-traded fund. The investment objective of the Fund is to seek investment results that correspond generally to the price and yield, before the Fund's fees and expenses, of an equity index called the NASDAQ Alpha DEX  Hong Kong Index.
So that is what is currently available, but if any new Hong Kong funds or exchange-traded notes come to market, we'll be sure to update this list with the new offerings. And if for some reason either of these funds is delisted, we'll update the above list as well, so be sure to check back
And as mentioned above, it is very important to understand the differences between each fund and how they work. Learn about what is in each ETF and which might be a good fit for your portfolio or investing strategy. So be sure to understand how exchange-traded products work before you invest.
No investment is without risk, so be sure to understand the downside as well as the upside. Be sure to consult a financial professional such as a broker or advisor if you have any questions or concerns before making any trades. But once you are ready, good luck in all of your Hong Kong trading ventures.
Be sure to check back to this list now and again. If any of these funds are delisted or changed, we will update this list and also add any new Hong Kong ETFs as they come to launch.
Also, we have full lists of both Asia ETFs and ETNs as well as China ETFs and ETNs. And we have even compiled a full list of BRIC funds and notes (some of which overlap with Hong Kong due to their China targeting), so here are those articles for your viewing pleasure...
And as with this Hong Kong ETF and ETN list, we'll be updating these three lists as well, so be sure to check them out. 
Disclaimer: At the time of the publication of this Hong Kong ETF article, the author does not have any open positions in the above exchange traded funds