Most Wanted Employee Benefit? More Work Life Balance Please
10 Ways to Increase Work Life Balance for Employees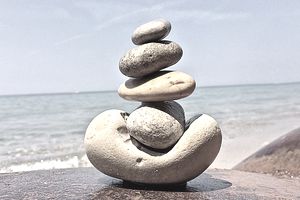 Over the past decade, US workers have been struggling to meet the demands of work and life. A new report demonstrates that many people are working longer hours, putting off starting families or buying homes, taking a break from college, and even struggling to pay for the day to day costs of raising families and caring for aging loved ones.
The Factors that Lead to Poor Work Life Balance
Why is this happening when Americans should be enjoying the fruits of their labor?
One of the biggest factors is the current economy. Even though it has been several years since the recession many professional workers are still picking up the slack from former employees that were laid off. Many are still doing the work of two or more people, which often demands working longer hours and sacrificing personal time. Although experts state that salaries have grown slightly since then, and some states are adopting increases in minimum wages, many have also stayed the same while the cost of living continues to rise dramatically. Something has got to give so that workers can experience the satisfaction of contributing to society in a career.
An Ernst & Young survey of 9,700 global workers, called Global Generations Research, indicated that:
Nearly 80 percent of all Millennials are part of a dual-earning couple (both working full time or flexible schedules)
73 percent of Generation X couples are dual-income families, with more leaning towards flexible work arrangements
The biggest challenge for Millennial working parents is "Finding time for me", followed by "Getting enough sleep", and 'Managing personal and professional life"
46 percent of managers globally are working more than 40 hour weeks, and four in 10 say their hours have increased over the past five years.
The above survey also revealed some things that all employers should pay close attention to, if they want to retain their workforce. The top five reasons that respondents said they had quit jobs in the past were:
Minimal wage growth over the life of a job
Lack of advancement opportunities at work
Excessive overtime hours mandated by employer
Little to no team support, or a culture that did not encourage teamwork
Managers who did not allow flexible work arrangements
It's clear that the top benefit that employers can offer their employees is more work life balance. What are some ways that employers can provide this work life balance?
Best Practices for Increasing Work Life Balance
Employers can do their part to improve work life balance for their employees. While it's up to individuals to make good decisions based on their unique factors, such as deciding when to get married and have children, how to manage their finances, and more – employers can provide benefits that are conducive to greater balance between personal and professional lives. Here are a few best practices that any employer can put into action.
#1 – Offer Generous Paid Time Off Incentives
Being able to juggle the demands of a professional and personal life can be stressful at best.
This is particularly true for single parent households, which make up 34 percent of all American families today. One of the ways that employers can support better work-life balance is by providing generous paid time off benefits. PTO can be offered on an accrual basis, with a certain amount allocated right up front. Allow employees to earn additional PTO by doing volunteer work or taking on special projects at the office.
#2 – Provide Access to Affordable Health and Wellness Benefits
In many cases, one or more parents will choose to work full time in order to receive access to group employee benefits. To increase work-life balance your company may want to offer benefits to part-time workers. At the very least, it is important to provide the most affordable benefits with the lowest deductible to your employees so that they are not working extra hours just to pay for premiums.
#3 – Educate Employees About Financial Matters
Additionally , there are many American families who are very strapped for cash due to financial problems. It's been estimated that the average household has approximately $10,000 in credit card debt alone. Add to this, the high number of families who are struggling to pay off college loans and pay for tuition for their students. Fortunately, employers can do their part to help employees manage their finances through financial educational programs and management tools.
#4 – Monitor Employees for Signs of Stress and Overwhelm
It's very important that human resources educates managers about the signs of stress and overwhelm in employees. Long periods of being overworked and underpaid results in employees who become resentful and non-productive. Stress can also cause a number of health and mental problems for workers. Managers can do their part by asking employees to come to them for help so that they do not become overwhelmed and overstressed. Also providing access to an employee assistance program where employees can get confidential help is a key to reducing stress in the workplace.
#5 – Create Better Managers and Teams
It has been often said that "employees don't leave jobs, they leave bad managers". One of the steps that your organization can take is to educate managers on handling scheduling and projects so that employees can maintain adequate work-life balance. Managers should also learn how to communicate effectively with their people instead of barking orders at them. When employees feel supported by a manager who sees their value instead of feeling used and abused, they tend to respond much more positively.
#6 – Implement a Corporate Wellness Program
Over the last few years, corporate wellness programs have emerged on the scene as a solution to helping employees lead healthier lifestyles. This gives them the tools and the support to maintain health and well-being throughout the year. Wellness programs can help to reduce stress levels and they can also reduce health claims. When employees are healthy and active they are less tired and able to handle the challenges of their careers.
#7 – Provide Employee Assistance
As mentioned above, every workplace should provide an employee assistance program. This is a healthy outlet whereby employees can talk to a professional counselor anytime they need support for a personal or professional issues. Having a chance to talk to somebody can make a huge difference for an employee that is burnt out or dealing with stressful personal or work-related issues.
#8 – Give Frequent Raises and Promotions
As often as possible employers should be focused on promoting their top performance employees period performance review should be conducted on a quarterly basis with raises and other perks added along the way. When employees feel appreciated and are compensated accordingly they tend to be more loyal and productive.
#9 – Ask Employees What They Want
Employee engagement is a very important component to running a successful business. Engagement also implies that employees are actively participating in their jobs and loyal to the company cause. One of the best ways to increase employee engagement is to give them a voice. Ask them what they want and what they need. Open up dialogue between employees and management teams.
#10 – Stop the Overtime, Augment with Temp Help
In order to restore work life balance, make one of the priorities to stop requiring overtime from your full time and salaried employees, and instead hire temporary help during peak seasons. This can enable employees to take advantage of their paid time off benefits or to schedule much needed time off. Another benefit of using this method is that the organization will be enhanced by more skill sets and diverse employees who bring a lot of value to the workplace.
As younger generations continue to take over the workplace and older generations move into retirement years, having a plan of action to increase work life balance makes good business sense. He above best practices can support this effort, and improve the work environment for all.