Goya - Real Life Chefs Sweepstakes
Enter to Win Cooking Lessons Worth up to $10,550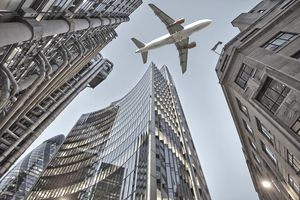 Description:
Would you like the opportunity to learn to cook even better? Enter Goya's Real Life Chefs Sweepstakes and you could win one of two $10,550 trips for two to Napa Valley, California to attend a multi-day cooking session at the Culinary Institute of America (CIA). Plus, five more winners will each receive a video cooking lesson with a member of the CIA faculty.
Sweepstakes Links:
Click Here to Enter this Sweepstakes
Click Here for the Official Sweepstakes Rules
Click Here for the Sweepstakes' Home Page
Note: If the sweepstakes entry link doesn't work for you, try entering through the home page and looking for a link to the sweepstakes.
Category:
House & Garden Sweepstakes, Spa Sweepstakes, US Vacation Sweepstakes, Big Sweepstakes, Weekly Sweepstakes
Eligibility:
USA, 21+
Start Date:
January 22, 2018
End Date:
March 31, 2018 at 11:59 p.m. ET
Entry Frequency:
1 x weekly per person/email
Sweepstakes Prizes:
Grand Prizes (2): A five-day trip for two to the Napa Valley, California campus of the CIA for a Cooking Bootcamp. The prize includes airfare, hotel, a rental car, a five-day Cooking Bootcamp experience at the CIA's Napa Valley, California campus, uniforms and a tool and knife kit for the winner and his or her guest, and dinner at the CIA restaurant. (ARV: $10,550)
Runner-Up Prizes (5): A custom remote cooking lesson with a member of CIA faculty including a one-hour phone conversation to develop the curriculum, a prep list of ingredients, and a one-hour online video cooking lesson.
(ARV: $750)