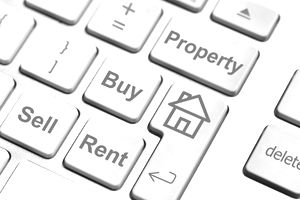 This article is about offering rebates to clients for their real estate business.  It can be buyers or sellers, but more often it is used to capture buyers.
Reason #1 to Stop Reading:  You saw the "rebate" word and immediately want to send me hate mail.  You will never believe that there is any benefit to giving up even a dollar of your commission.
Reason #2 to Stop Reading:  You can't legally rebate customers in your state.
 According to the website ​​Justice.gov:
Ten states currently have laws that ban rebates. Nine states have a full ban on broker rebates: Alabama, Alaska, Kansas, Louisiana, Mississippi, Missouri, Oklahoma, Oregon, and Tennessee. In addition, Iowa prohibits rebates when the consumers use the services of two or more real estate brokers during a transaction.
If you aren't able to do so, then you may want to move on unless you're planning on relocating your business.  
Like it or Not, They Perceive They're Doing a Lot of Your Work
From a "before the Web" perspective, they are doing a lot of their own research now, needing less information from buyer agents before they're ready to view homes and pull the trigger on a purchase.  Arguably, your greatest value has nothing to do with pre-viewing information or unlocking doors.  However, we have to consider their perceptions in our marketing.
Marketing to Their Perceived Needs
Buyers don't perceive that they need us for most of their research needs, and only begin to see us as a value when they need to actually go see properties, as we're gatekeepers in a way.
 They do see us as necessary, especially first time buyers, when they are ready to do a deal, as they need transaction services and information moving forward.
The problem arises for many of us in this crucial decision phase.  No, not the decision on which home to buy, the decision on which real estate agent to use.
 They're up for grabs at this point, as they have probably visited a dozen or more sites, yours and your competitors'.  Most of you are doing the same things on your sites, providing lots of information about the process and using various lead generation tools to get their name and email address.
This rebate tool is offered up to generate leads.  It's the buyer rebate.  There are various ways to share back part of your commission.  Even if it is allowed in your state, make sure to follow the rules in this regard.  Also, your broker will be involved in this decision.
Let's work with the most common method, giving back a percentage of your commission.  You can offer back 1% of the purchase price, which cuts your broker's take as well.  Or you can offer back one-third of your commission, which involves only your income.  There is no disclosure option, as the commission numbers are on the closing statement.  You may be able to have the sharing done on that statement as a part of the closing, or you may have to write them a check afterwards (deliver it at the closing table).
Advertise it On Your Site with a Lead Generation Form
Whether you offer an email-delivered coupon or the rebate only to those who register for it, those who find the cash back as the reason to do business with you will fill out the form and you'll have a really strong lead.
Face the facts:  If they have the attitude that we're all pretty much the same, why fight it?  Why rely only on all of your quality site content and great testimonials if they're still going to be on the fence about who to work with?  The moment they come to one of your buyer-oriented site pages and see the rebate offer, you are definitely going to be different.
Do it or not, but it will work for a certain group of prospective buyers.