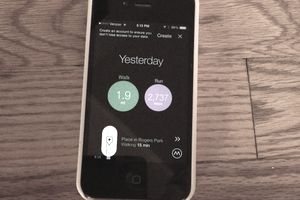 Can you remember the days when you never heard of an app, let alone use one? Now, just about everyone on the planet uses an app for making his life easier. Below I've culled a few good apps that can add efficiency and even enhance your global business.  
Apps for Moving About
1.  Uber (https://www.uber.com): Uber connects riders to drivers through their apps. The company makes cities more accessible, opening up more possibilities for riders and more business for drivers.
It has transformed how the world moves. Once you use the app, you'll find you can't live without it, especially when you travel in remote parts of the world and during offbeat hours.
2.  Moves (https://www.moves-app.com): This is one of my personal favorites. Instead of wearing a Fitbit, Nike FuelBand or a Jawbone wearable device, I use the Moves app through my mobile phone because it automatically records the walking, cycling and running I do on a regular basis. You can view the distance, duration, steps and calories burned for each activity. The app is always on, so there's no need to start and stop it. Everywhere I go I always carry my iPhone anyway – so this is a no-brainer when it comes to figuring out how I am fairing from a health standpoint. After all, only the fittest survive in the global marketplace ☺.
Apps for Currency Exchanges
While globetrotting from country to country, having a currency exchange app in your hand or on your wrist makes budgeting, getting paid or paying someone else a breeze.
Here a couple of handy ones.
3.  XE Currency (https://itunes.apple.com/us/app/currency+-free-currency-exchange/id428146680?mt=8): This currency conversion application for the iPad/iPhone/iPod Touch/Apple Watch shows you what you're paying instantly and is easy to use even when you are exhausted from time zone changes.
4.  My Currency Converter (https://itunes.apple.com/us/app/my-currency-converter-currency/id549019596?mt=8): My Currency Converter supports over 150 different currencies from all around the world, ranging from the U.S. Dollar to the Japanese Yen. It even supports BitCoin, LiteCoin and Dogecoin.
5.  GlobeConvert (https://itunes.apple.com/us/app/globeconvert-currency-units/id334851202?mt=8): The beauty of GlobeConvert is it converts both currency and units/measurement (e.g. weights and volume) when you are on the go in a foreign country. It's easy and fast to use.
Apps for Global Shipping
Here are a few apps that can help you make and track your shipments:
6.  UPS Mobile (http://www.ups.com):  With this app, you can access shipment information anytime and anywhere.
7.  FedEx (http://www.fedex.com/us/mobile/): This app helps you find the FedEx drop box, office or authorized shipping center location nearest you without leaving the app.  You can also manage and track your shipment status.
8.  DHL Activetracing (https://itunes.apple.com/us/app/dhl-activetracing/id446342890?mt=8): This app allows you to order, track and trace your DHL shipments while on the go. 
Apps for Translating
9.  Google Translate (https://translate.google.com): Allows you to break through language barriers on the go.
It translates 90 languages.
10.  Speak & Translate (https://itunes.apple.com/us/app/speak-translate-free-live/id804641004?mt=8): Speak & Translate is a voice and text translator that allows you to communicate effectively in any corner of the globe. With it you can instantly speak 42 languages – 41 more than you realized you could! - and hold written conversations in 100 languages.
Apps Specific to International Trade
There are also some apps designed for international trade:
11.  International Trade Dictionary: The ITD includes frequently used international terms, definitions and abbreviations, including INCOTERMS.
12.  HS Code Handbook: HS stands for Harmonized System and is administered by the World Customs Organization. The app features a search engine for the full list six-digit international export codes that serve as the foundation for the import and export classification systems used in the United States.
You can search by product, keyword or number.
Note: Stick around because we'll feature another article highlighting apps specific to finding lodging, acting like a local and handling emergencies - all while traveling internationally.
Photo courtesy:  Laurel J. Delaney