Educational YouTube Channels For Day Traders
Add some free videos to your trading education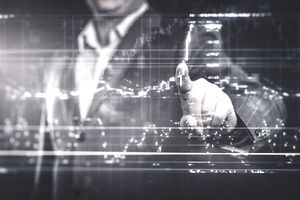 Video is sometimes better than reading. In a video you can watch someone do a specific action, or talk their way through a trade. Video is more interactive. Also, we all learn in different ways. Some of us prefer reading, while others prefer listening; videos provide both a visual and aural information. No matter what your preference for learning is, mix it up. Read some article from authors you like, and then watch some videos on concepts they discuss.
Here are several YouTube channels for day traders to check out.
YouTube Channels for Trading Education
First off, the VantagePointTrading channel (my own) is in its infancy, yet there are several videos up on day trading forex, swing trading stocks and forex, and finding dividend stocks to invest in (all traders, even day traders, should be investing!). There are also a tutorials on various free trading tools, setting day trading targets and stop loss levels, and strategy videos. This channel mostly focuses on stock and forex trading.
If you are more into futures trading, check out The Day Trading Academy YouTube channel. They have lots of videos, including some live trading and live class recordings. They have an introductory series of short videos on getting started in trading, as well as lots of interviews with traders. This channel mostly focuses on day trading futures, with minor focus on stock trading.
Next is the WinnersEdgeTrading YouTube channel. This channel mostly focuses on forex swing trading and longer-term forex trading. There is still a lot of information for the day trader though, including videos on trading psychology (psychology is very important!) and basic trading strategies that are applicable no matter what time frame you trade on.
Another channel to check out, especially if you are forex trader (or want to be), is the DailyFX EDU YouTube Channel. Lots of videos on forex basics, trading tips, platform (Trading Station) setup and recorded webinars. DailyFX is the educational and analysis arm of FXCM, the forex broker.
The Investopedia YouTube channel provides provides short videos on basic trading, economic and financial concepts. This is a great place to start if you are new to trading and want to expand your trading vocabulary (so you can understand what other traders are saying). 
YouTube Channels for Trading Platforms and Tools
Every trader requires a trading platform, and occasionally some research tools. The following YouTube channels help you get acquainted with various trading platforms and research tools. Unfortunately, not all trading platforms and trading software companies have YouTube channels. If you use a certain product, check if they have a YouTube channel which can provide you with some useful tutorials. 
NinjaTrader is a great day trading platform, and the NinjaTrader Ecosystem YouTube channel provides lots of helpful tutorials on using the platform. You'll also find some trading lessons as well.
Stockfetcher is a useful tool for finding stocks that meet a certain criteria (a stock screener). The stockfetcher YouTube channels provides guidance on using the software.
TD Ameritrade has a YouTube channel with videos on the thinkorswim and Trade Architect platforms. The thinkorswim Learning Center is a better place to go to have all your questions answered though, as the YouTube channel only has a sampling of videos.
The Sterling Trader platform allows for trading in options, futures and stocks, and the SterlingTraderInc YouTube channel provides guides on using it.
Final Word
Diversify your learning. Read, but also watch. Videos feel more interactive, and someone narrating a chart or concept may provide more details than reading about it can.
Don't take everything you see or hear as absolute truth. Find some traders who are willing to share what they know and who aren't filling their videos with hype or sales pitches, then follow them. There is little need to follow everyone, as you may end up with information overload and conflicting information (everyone trades a bit different). This list will be updated as quality trading YouTube channels are found.