What Is Dual Agency in Real Estate?
Agency laws allow your real estate agent to represent both parties in a sale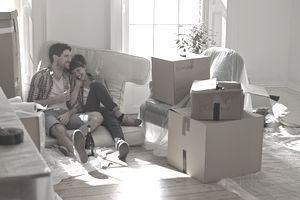 Dual agency in a real estate transaction means the listing broker represents both the seller and the buyer in the same transaction. A dual agent still must not disclose confidential information to either party and must operate in a hands-off manner. Complications can arise in dual-agency transactions that can be problematic for all parties, including the agent. For example,  a dual agent cannot use her tough negotiating skills to get the highest price for a seller and the lowest price for a buyer -- it is impossible.
 Dual agency is not legal in all 50 states.
How Dual Agency Happens
Dual agency happens when the listing agent and the buyer's or selling agent work for the same brokerage firm. This is because a broker and her agents are the same entity. It is the broker's relationship with the buyer and the seller that determines dual agency. 
More subtle forms of dual agency happen when, for example, a real estate agent represents one client as the listing agent, finds a buyer for the home, and signs a listing agreement with the buyer to help her sell her home, so she can buy the agent's listing.
Fiduciary Responsibilities
Overall, dual agency relationships can cause legal issues because real estate agents are bound by fiduciary duties, which require undivided loyalty to clients. The fiduciary duties of the real estate profession are written into state, contract, tort and licensing laws. To ensure that all parties understand dual agency and consent to it, and to remain compliant with the law, real estate agents fully disclose dual agency relationships.
Consumers should be aware that agreeing to dual agency means that they are giving up the right to their agent's undivided loyalty.
Dual Agency and Your Real Estate Contract
Dual agency circumvents a real estate agent's fiduciary duties to be loyal to you. While the agent must continue to keep private information you share and cannot use it to give his other client in the transaction an unfair advantage over you, an attorney might advise you to be cautious of the things you say around your agent.
As a client, you have the right to refuse dual agency representation, even when the clause is presented to you in a boilerplate real estate listing or buyer-agency agreement. If you are uncomfortable with a dual agency arrangement, you might consider hiring another broker to represent you.
For example, a home on Main Street is listed by Broker Betty Smith of the Betty Smith brokerage firm. Betty's agent Samuel brings an offer to her. Samuel's buyer is represented in dual agency. The offer is rejected by Betty Smith's seller, so Samuel's buyer makes an offer on another property on Main Street. This property is listed by the Joe Doyle's brokerage firm. Because agent Samuel does not work for Joe Doyle's brokerage firm, his buyer-client is now represented by single agency.
At the time of writing, Elizabeth Weintraub, DRE # 00697006, is a Broker-Associate at Lyon Real Estate in Sacramento, California.