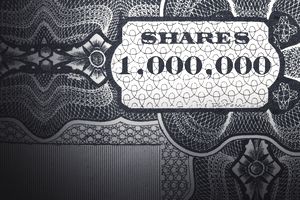 The Depository Trust & Clearing Corporation (DTCC) provides clearing, settlement and information services related to:
Equities
Corporate and Municipal Debt
Government and Mortgage-Backed Securities
Money Market Instruments
Over-the-Counter Derivatives
Headquartered in the financial district of New York, and with a backup operations center in Tampa, FL, DTCC has six major operating subsidiaries:
National Securities Clearing Corporation (NSCC)
The Depository Trust Company (DTC)
Fixed Income Clearing Corporation (FICC)
DTCC Deriv/SERV LLC
DTCC Solutions LLC
EuroCCP LLC
Additionally, DTCC has a joint venture with Thomson Financial called Omgeo that serves 6,000 customers in 45 countries. Omgeo is a central information management and processing hub for brokers, investment managers and custodian banks.
History
The DTC (as it was originally called) was founded in 1973 with the express purpose of being a central repository for share certificates, eliminating the need for investors to hold them, and thereby eliminating losses related to lost or stolen certificates, as well as the costs, errors, and delays associated with their surrender and reissuance pursuant to trades. It was conceived in response to the 1968 Wall Street paperwork crunch.
Before the DTC could commence with its mission of rendering paper securities certificates obsolete, all 50 states had to be persuaded to adopt model legislation that rescinded their previous requirement that such paper certificates be issued to investors as proof of ownership.
Today physical securities certificates are virtually extinct among the investing public, given the cost and inconvenience now associated with them, as well as public confidence in the DTCC.
Indeed, the DTCC marked a milestone in early 2011, when the number of transferable securities certificates in its possession dropped below 1 million, from a high of 32 million in 1990.
The demise of bearer bonds, which accounted for 24 million certificates in 1990, was a major factor. (Source: "Certificates in DTCC Vaults Drop Below 1 Million," DTCC Connection online newsletter, March 1, 2011)
Size
The DTCC reported these figures for 2014:
Holds 1.3 million active securities issues
Operations in 23 offices globally
Settled more than $1.6 quadrillion in securities transactions
Positives
DTCC is a crucial player in the securities markets, as the central clearinghouse for the settlement of trades. The importance of DTCC has grown as physical securities certificates have headed towards extinction. In fact, DTCC was founded with the express purpose of removing the bottlenecks created by the shipping and handling of physical certificates.
DTCC offers very generous pay and benefits, a best-guess estimate based on available data being over $200,000 per employee in 2014. Note, though, that this probably is highly skewed by senior executive pay packages. For those seeking regular hours, the work culture appears to be largely a 9 to 5 one.
Negatives
The relatively small staffing of DTCC limits promotional opportunities. Additionally, a common complaint among employees is that the firm is highly political, with personal connections counting more than competency in securing promotions.
Also, as is appropriate with a firm whose task is to replace manual processes in the securities industry with automation, headcount should be declining. Staff numbered 2,700 in 2005, versus 2,500 at the end of 2007. On the other hand, news reports indicate plans for staff growth in various overseas subsidiaries, most notably those in the U.K. However, DTCC's website and subsequent annual reports do not disclose recent data on employee headcount.
Impact of Hurricane Sandy: The giant storm brought to light both positive and negative aspects of DTCC's business continuity planning.