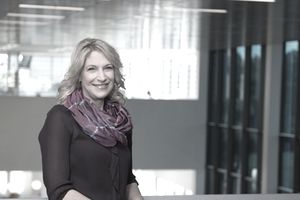 Experience
Dr. Tracy Brower has a passion for the workplace. As the Global Vice President of Workplace Vitality™ at Mars Drinks, an organization 100% dedicated to the workplace, Tracy studies the correlation between people and the companies in which they work.
In her role at Mars Drinks, Tracy focuses primarily on the sociology of work and studies how people can create collaboration, engagement, well-being and productivity in the work environment.
Her book, Bring Work to Life by Bringing Life to Work: A Guide for Leaders and Organizations, provides an in-depth look at work-life abundance, layered with examples and real-world experiences from senior executives and employees.
Awards and Recognition
Throughout her career, Tracy has engaged with a wide variety of Fortune 500 organizations. With a passion for providing thought leadership on the workplace to various audiences around the world, Tracy has had the opportunity to speak at TEDx in a session titled, Bring Work to Life. 
She is a recipient of the University of Houston Alexander Real Estate Innovative Practices Award and a three-time recipient of the CoreNet Luminary Award for speaking.
Tracy has been published in the Drucker Institute Blog, Training Magazine, The Leader Magazine, Area Development, The Voice, Leadership Excellence, HR Excellence, and more. Her work has also been referenced in the Wall Street Journal, Green Source, MMQB, Forbes.com, and Fortune.com.
Education
Tracy holds a Ph.D. in the sociology of work, as well as an MM and a BA. She also holds a Masters of Corporate Real Estate degree.  In addition, Tracy has taught university courses in organizational effectiveness and management.  Tracy also participates as an executive advisor to the Professional Science Masters Industrial Mathematics program at Michigan State University.
Tracy is an avid book reader and lives with her husband and their two children in Holland, Michigan.
Find out more about Mars Drinks.
By Dr. Tracy Bower