Download Free Classical Music at Classic Cat
Where to Find Free Classical and Opera Downloads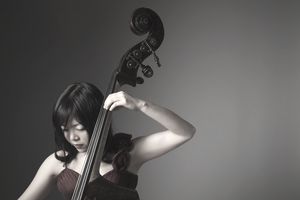 Classic Cat is a great website available for downloading thousands of free classical music downloads that are completely legal for your to download and keep.
There are thousands of movements by hundreds of different composers at Classic Cat and if you're not careful, you'll spend all day browsing and downloading these wonderful classical music tracks.
Types of Music Available at Classic Cat
Classic Cat has classical music as well as opera music, religious music, and chamber music.
You'll find thousands of composers and songs that are performed by brass, cello, choir, clarinet, flute, guitar, orchestra, organ, piano, violin, and voice.
How to Find Music at Classic Cat
There are a few ways you can find free classical music at Classic Cat. A great place to start is by visiting Classic Cat and clicking Top 100 at the top of the page. Here you'll see the top composers that there's free music available for. You can click on one of the works to see the performances that you can download.
Click Composers at the top of the page to view a list of classic composers that have free music available to download at Classic Cat. You can search the list alphabetically,by birth year, birthday, country, and popularity.
Use the Performers link to view a list of the performers. You can view this list by name, instrument, and country.
The Genres link will take you to a page where all the works are separated into genres such as spiritual, overture, film score, fantasy, choir, jazz, ballet, and dozens of others.
You can find the religious music downloads in a separate category of their own.
How to Download Music at Classic Cat
To download music at Classic Cat, you'll need to click the orange download button to the right of the movement you'd like to download.
None of the music is actually housed at Classic Cat, so you'll be taken to the website where you can download the track.
Every website has a slightly different process so be sure to follow any directions listed.
When in doubt about how to download a performance, right-click on the link to the movement and choose Save As and save the download to your computer.
More Free Classical Music Downloads
If you're looking for even more free classical music downloads, here are some other websites that I recommend.
Musopen - Includes a royalty-free music section that you can search by composer, performer, period, form, and instrument. There's also free sheet music, classical radio stations, and music education resources.
Wikipedia:Sound/list - Use the subcategories to find your favorite composer and their free works you can download and keep.