Donor-Advised Funds: Democratized Philanthropy
An Alternative to a Private Foundation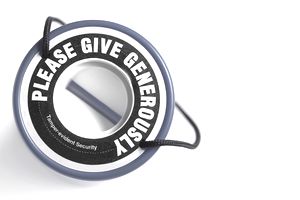 What is a Donor-Advised Fund?
Donor-advised funds are charitable giving accounts that are accessible, simple, and less expensive than setting up a private foundation.
Donor-Advised funds are often provided by community foundations and by for-profit financial services companies.
Donors contribute tax-deductible assets (minimum contributions are usually $5,000) to their accounts, advise the sponsoring charity on how it should invest the assets so that they grow before they are granted, and recommend grants from their accounts to charitable organizations of their choice over time.
The sponsoring organization does the record keeping and due diligence, and, unlike private foundations, can protect a donor's identity if that is requested.
Donor-advised funds have been around since the early 20th century, but it was only with the establishment of several national funds, set up by financial services companies, in the 1990s that they became available and known to many Americans. Since then, the funds have exploded in growth. In 2012, donor-advised funds held approximately $45.4 billion in assets (Chronicle of Philanthropy).
The National Philanthropic Trust's 2013 report showed that, overall, donor advised funds accounted for four percent of all giving in the U.S.—or more than six percent of individual giving. 
What Donor-Advised Funds Bring to the Table
In an article in the Stanford Social Innovation Review, Kim Wright-Violich, president of Schwab Charitable, suggested that donor-advised funds have been successful for these reasons:
They democratize philanthropy. By aggregating donors and processing high numbers of charitable transactions, donor-advised funds have kept costs down, resulting in lower fees and lower account minimums. The costs are so low that 99% of all the dollars contributed go to charity. The low cost and efficient use of technology have made it possible for people with as low as $5,000 to participate. Today, more than 100,000 Americans use donor-advised funds.
They leverage corporate-nonprofit partnerships. Donor-advised funds are a great example of pairing nonprofit mission with corporate how-to in order to affect social change. They are, in effect, part of a revolution in the way nonprofits do business, called social entrepreneurism. Donor-advised funds use the systems and infrastructures of their founding financial services companies that launched them to market their funds and to streamline their charitable giving.
They reduce barriers to giving. Wright-Violich references a study by Bank-of-America that studies high-net-worth philanthropy. The study found that households with incomes in excess of $200,000 or assets in excess of $1 million cited red tape, the time it takes to give, lack of access to research on prospective nonprofits, and lack of knowledge about needy organizations as the greatest barriers to increasing their charitable giving.


Donor-advised funds address all of these problems, streamlining the process and allowing donors to help several organizations for the energy it ordinarily takes to help just one. In addition, such funds have provided easy access to research and often provide information about nonprofits' social impact.
They simplify and stabilize the flow of funds to charities. Donor-advised funds can be a godsend for nonprofits. Small and start-up charities are relieved of the hassle of accepting securities as contributions, for example. Rather than having to deal with such assets, they get a check instead. In addition, charities may receive more because of the appreciation and dividend income earned on the charitable assets waiting to be given.
The funds can serve as sources of stable funding for charities during an economic downturn. Even when contributions to the funds decrease, their assets continue to throw off earnings that can be granted to charities.
Recently, some flags have been raised about donor-advised funds, suggesting that too many of the funds hold their assets far longer than they should, thus squeezing the pipeline of charitable dollars flowing to charitable causes.
This New York Times article explores those concerns.
Is a donor-advised fund in your future, either as a donor or a recipient nonprofit? Here are some of the nation's leading funds where you can find out more:
Back to The Many Ways You Can Give to Charity