Does Jon Stewart Owe Jim Cramer A Big Fat Appology?
The market has been on a tear since the two hosts' showdown in 2009.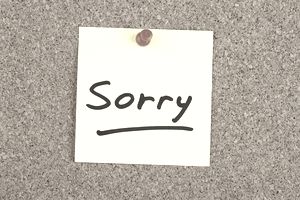 Truth be told, I have been known to take some shots at Jim Cramer over the years.  Many have been warranted, but just the same, he is too easy of a target and at some point it feels cheap.
Having said that, even I was shocked at the ferociousness in which Jon Stewart, he of The Daily Show, ambushed Jim back in early 2009, six years ago this month.
Sign up for the free Stocks newsletterFor those of you who missed it, during the financial meltdown of 2008 Stewart increasingly began to call out CNBC for what he called "irresponsible journalism," which in turn started an onscreen battle of words between the two stars.
 Stewart began;
"The thing that upsets me the most, honestly, there are three 24-hour financial networks. All their slogans are like, 'We know what's going on in Wall Street.' But then you turn it on during the crisis, and they're like, 'We don't know what's going on!' It'd be like turning on The Weather Channel in a hurricane, and they're just doing this: 'Why am I wet? What's happening to me? And it's so windy! What's going on, I'm scared!' How do you not know, man?"
Cramer then responded on his Mad Money show;
"OK, I'm a tempting target. Plenty of people come in and give their criticism on this show. But we're dealing with serious issues here; we need solutions, which I offer almost every night. I don't want ad hominem attacks. Take The New York Times columnist Frank Rich and Jon Stewart; I criticize Obama, so both of them seize on the urban legend that I recommended Bear Stearns the week before it collapsed, when I simply told an e-mailer that the deposit in his account at Bear Stearns was safe.
'Your money is safe in Bear Stearns,'"
All of this back and forth culminated with Cramer's appearance on the March 12th, 2009 edition of The Daily Show.  During that interview Stewart let loose about financial pundits....
"I understand you want to make finance entertaining, but it's not a [expletive] game.
And when I watch that, I get, I can't tell you how angry that makes me. Because what it says to me is: you all know. You all know what's going on. You know, you can draw a straight line from those shenanigans to the stuff that was being pulled at Bear, and AIG, and all this derivative market stuff that is this weird Wall Street side bet." 
And then directing his attack at Cramer specifically, saying;
"I can't reconcile the brilliance and knowledge that you have of the intricacies of the market with the crazy [expletive] I see you do every night." 
Stewart's attack was exactly two days after the market hit its lows.  Six years later it is at all-time highs and most Americans have benefited greatly from this extended bull run.
So what do you think?  Does Jon Stewart owe Jim Cramer an apology, or was what he said in 2009 still valid today?
Update: Jon Stewart has announced the end of "The Daily Show."
Photo Credit: Getty Images/Nigel Carse/E+