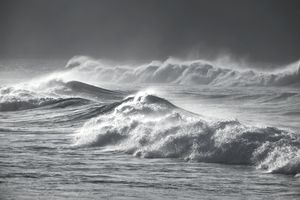 Natural disasters cause a huge chunk of insurance claims for both auto and home owners. Mother nature's wrath can be as devastating as detonating a massive bomb. So the big question is whether or not your car insurance will cover the damage caused by a natural disaster. The answer is simple, if you have the right coverage selected before the storm hits.
Comprehensive Coverage
Any insurance agent will tell you, comprehensive is a very important coverage especially when a natural disaster strikes.
It does not matter where you live, who your insurance provider is, or what natural disaster caused the damage. Comprehensive is the coverage needed in order to get your vehicle repaired or to get compensation for a total loss.
Was Your Car Damaged By a Tornado? We all know tornadoes are devastating. It is not just homes which get damaged. Your vehicle could get picked up and tossed with winds recorded as strong as 318 mph in a F5 tornado. Most likely you will be looking at a total loss claim, and comprehensive will be the coverage to provide compensation.
Does Car Insurance Cover Damage from Hurricanes? Hurricanes can damage vehicles in several different ways. Flood, wind, and trees coming down are all potential risks. Hope you have comprehensive coverage before the storm is predicted to hit your area. Most insurance providers do not allow coverage to be changed once a major storm is predicted to strike.
Live in a Flood Zone? Floods can occur sometimes when you do not even live in a flood zone. Floods do severe damage to the mechanics of vehicles and often require the vehicle to be a total loss. The only way to get compensation is by selecting comprehensive coverage on your car insurance.
A Tree Fell On Your Car! Now What?
 A tree falling on your vehicle may or may not be related to a natural disaster. Either way, comprehensive coverage is the savior.
Was Your Car Just Beat-Up By Hail? Hundred of little dents all over your vehicle is a tell tale sign a hail storm has hit. It really does not matter if it is considered a natural disaster or not, hail is covered under comprehensive coverage. 
Lookout! Tips for When You Hit an Animal I've never heard of hitting an animal being a part of a natural disaster, but maybe the animal was trying to escape a wild fire. Animals are a part of nature so I thought I would add them to the list. Hitting an animal is also covered by comprehensive coverage. It does not matter if the animal is a bear, raccoon, or deer it is covered.
So by now, you can see the importance of comprehensive coverage on your car insurance when it comes to a natural disaster. Expect to pay your deductible. It is also a good idea to report your loss as soon as possible when a natural disaster is involved. Most likely, your car insurance carrier is going to be dealing with lots and lots of claims so getting yours reported early will speed up your claim process.
More Comprehensive Car Insurance Claims
Let's Connect! Please Follow Me on Twitter @CarInsReview