Do I Charge Non-Residents the GST/HST?
The Place of Purchase Determines the Answer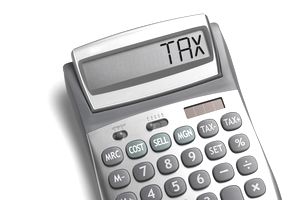 Question: Do I charge non-residents the GST/HST?
Answer:
When someone who doesn't live in Canada buys something from someone in Canada, they must be charged and pay GST/HST if the purchase takes place in Canada (and the purchase involves a taxable good or service).
For purchases in Canada,  "The only individuals who can purchase goods and services without paying GST/HST are Indians, under very specific conditions" (General Information for GST/HST Registrants, Canada Revenue Agency).
Under the prior Visitor Rebate Program visitors to Canada were allowed to claim refunds on certain goods and services purchased in Canada. The program was discontinued on April 1, 2007.
Even foreign diplomats and the federal government pay GST/HST on their purchases. Some provincial and territorial governments do not pay GST/HST on their taxable purchases if they provide proper certification. If you are in doubt about whether or not a particular government or government representative should be charged GST/HST you should call the Canada Revenue Agency.
But If They're Not in Canada...
No if he or she is not in Canada. You do not charge GST/HST on taxable goods that you (the vendor) ship directly to a location outside of the country.
Shipping Goods and Services Out of Province
If you are shipping taxable goods and services to a customer in another province or territory (whether the goods were ordered online or otherwise) you charge the sales tax that is applicable to the customer's province or territory (see rates).
This varies by province or territory:
Alberta, Nunavut, Northwest Territories, and Yukon have no provincial sales tax so you would charge GST only.
Prince Edward Island, New Brunswick, Newfoundland and Labrador, Nova Scotia, and Ontario have combined GST/HST so you would charge both according to the applicable rate.
British Columbia has a provincial sales tax (PST) so you would need to register for and collect PST and GST if you regularly sell and deliver goods to B.C. customers.
Quebec has a Quebec Sales Tax (QST) but you do not have to collect and remit this when shipping to customers in Quebec, only the GST.
Manitoba has a retail sales tax (RST) which you must register for and collect if you sell and deliver goods to Manitoba. So you would collect GST and RST.
Saskatchewan has a provincial sales tax (PST). If you regularly sell goods/services to Saskatchewan the province requests that you register for and collect PST. If not, the customer is supposed to remit PST to the province whenever they make any out-of-province purchases on goods or services which are taxable. GST must be collected.
GST Rebates for Residents
Residents of Canada are eligible for rebates of the GST/HST rebate when certain conditions apply. Here are some examples:
You paid GST/HST when you should not have, or you paid more than you should have.
You exported commercial goods or artistic works outside of Canada (see Reason code 4).
You paid GST/HST on land/land improvements and later leased the land for residential purposes (see Reason code 9.
As a resident of a province you paid HST on goods that you imported into another province that has a lower HST rate.
GST Rebates for Non-Residents
Non-residents of Canada are eligible for rebates under certain conditions such as:
You paid GST/HST when you should not have, or you paid more than you should have.
You sold goods to a GST/HST registrant, and paid GST/HST on installing the goods in Canada.
GST/HST Rebates for First Nations Residents
First Nations residents can claim rebates in the following situations:
Amounts paid in error for goods or services purchased on or delivered to a reserve.
Amounts paid for off-reserve activities on behalf of the band. "You may qualify to file a rebate application under reason code 8 if you are an Indian band, tribal council, or band-empowered entity, and you paid GST/HST on purchases of off-reserve transportation, short-term accommodation, meals and entertainment for band management activities, or for real property on reserve" (Canada Revenue Agency).
For more information on rebates including the rebate application form see the CRA's General (GST/HST) rebate application.
Back to > Common GST Questions Index