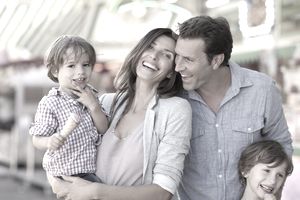 Interested in working for Disney? The Walt Disney Company is an international entertainment company based in California. Disney offers jobs ranging from theme park attendants to television animators to corporate positions.
Here is how to find and apply for positions at Disney, details on company benefits, and more.
Disney Employment Information
The Disney Careers website contains information on working for Disney, including company benefits, career programs for students, and general company information.
Job seekers can search and apply for jobs on this site.
Disney Job Search and Application
Job seekers can search for jobs by keyword. They can narrow their search further by job category, type, location, industry, business, and/or keyword. They can also search for a specific job by requisition ID number. If you find a job you think someone else would like, you can send it to a friend.
To apply for a job, you have to create a profile first, and then you can apply online. You can also create a profile using your LinkedIn profile.
Disney Businesses
Job searchers can also navigate to a particular business within the Walt Disney Company. These companies include Walt Disney Studios, Parks, Consumer Products, Interactive, Corporate, ABC, ESPN, and Marvel. Each business has its own careers website which job seekers can use to find positions.
Disney Career Areas
Disney divides its jobs openings into a variety of career areas, including corporate, technology, entertainment, sales, and more. Each career area is further broken down into particular roles. Job seekers can look through the various career areas to find the right position for them.
Disney Parks Cast Member Jobs
Disney Parks Talent Casting hires performers for their numerous theme parks and resorts worldwide. You can learn more about Disney auditions and types of jobs here.
Disney Student Programs
Disney offers several programs for college students and recent graduates. College students can participate in a Disney Professional Internship, which allows students to experience a particular career field within the company. Internships can be year-round, full-time summer positions, or semester-long programs.
For recent college graduates, Disney offers Co-op and Post Graduate Programs. In these programs, grads participate in a six-month position in one of a variety of business areas, including IT, Management, Creative, and more.
Disney Company Benefits
Disney company benefits include health, dental, life insurance, vacations, a 401(k) savings plan with a matching program, adoption assistance, and more. Employees also receive Disney extras, including theme park admissions and discounts on Disney merchandise.
The company also encourages learning and development through educational reimbursement and learning and development opportunities.
These opportunities include professional development training, computer skills, and business immersion programs.
Disney Veterans' Initiative
Disney's Veterans' Initiative, "Heroes Work Here," seeks to increase opportunities for and support of veteran employees.
Read More: Company Research | Company Profiles | Best Companies to Work For