Different Types of Precious Metal ETFs
Gold, Silver, Copper, Platinum, Palladium and Nickel ETFs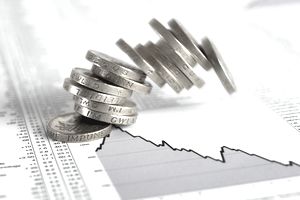 There's no doubt that gold ETFs are the most popular of all the precious metal ETFs, but that doesn't mean the others should be ignored. In fact, funds that track the price of silver and copper are becoming more popular than ever. And there are also ETFs and ETNs that target precious metals such as Palladium, Platinum, and Nickel. So if you are looking for a precious metal ETF, this article is for you…
Precious Metal ETFs
While there are many ETFs tracking the price of gold and other precious metals like silver, platinum, and palladium, there are also broad precious metal funds that track these commodities as a collective. So if you are looking for a fund that tracks the price of the major precious metals, here are a few you need to research…
BLNG - iPath Pure Beta Precious Metals ETN
GLTR – ETFS Physical Precious Metal Basket Shares
JJP - iPath DJ-UBS Precious Metals Total Return Sub-Index ETN
RGRP - RBS Rogers Enhanced Precious Metals ETN (recently closed)
WITE - ETFS Physical WM Basket Shares ETF
Gold ETFs
ETFs make it easy to invest in gold as either an open position in your portfolio or as a hedge against the dollar, the market, or other investments. And if you want to know which gold fund is best for you, then look no further than our….
Silver ETFs
Gold and silver have always gone hand-in-hand, and lately, that has been true in the world of ETFs as well. Silver funds have been on the rise in popularity and should be considered for your trading strategy, too. So, if you want to see the silver lining of ETFs…
DBS - Power Shares DB Silver Fund ETF
DSLV - 3x Inverse Silver ETN
HUZ - Horizons Beta Pro COMEX Silver ETF
HZD - Horizons Beta Pro ETFS COMEX Silver Bear Plus ETF 2x
HZU - Horizons BetaPro ETFS COMEX Silver Bull Plus ETF 2x
PSLV - Sprott Physical Silver Trust ETV
SILJ - Pure Funds ISE Junior Silver ETF
SIL - Global X Silver Miners ETF
SIVR - ETFS Physical Silver Shares ETF
SLV - iShares Silver Trust ETF
SLVO - X-Links Silver Shares Covered Call ETN
SLVP - iShares MSCI Global Silver Miners Fund
USLV - 3x Long Silver ETN
USV - E-TRACS UBS Bloomberg CMCI Silver Index ETN
ZSL - ProShares Ultra Short Silver ETF
Copper ETFs
Copper is another hot commodity as of late. There are stories of people stripping old buildings for copper and in some cases going above the law to attain the precious metal. However, an easier (and legal) way to gain exposure to the price of copper might be to consider some of these copper ETFs…
CU - First Trust ISE Global Copper Index Fund
Platinum ETFs
While some of the most popular precious metals have their own ETFs, platinum has its fair share as well, two of which are ETNs and one of which is an inverse fund…
PLTM - First Trust ISE Global Platinum Index Fund
LPLT - 2x Long Platinum ETN
IPLT - 2x Inverse Platinum ETN
Palladium ETFs
Definitely not a popular precious metal, but palladium does garner enough interest to have some devoted ETFs and ETNs as well as be part of other broad precious metal funds…
Nickel ETFs
The last precious metal on our list is nickel. As with palladium, ETF options are limited, but hopefully for both metals that will change in the future…
JJN – iPath DJ-AIG Nickel Total Return Sub-Index ETN
NINI - iPath Pure Beta Nickel ETN
So if you like investing in commodities such as gold, you may want to consider the other precious metals for your investment strategy as well.