Design Vidal Interior Design & Business Internship Programs
Opportunities Available for Students Interested in Interior Design & Business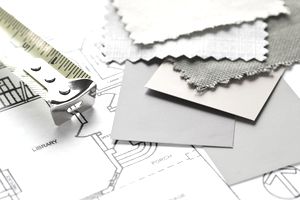 About Design Vidal Interior Design:
Under the personal and professional flair of designer Karen Vidal, the company provides one-of-a-kind design services for every aspect of designing beautiful homes. The designer works to both create new and unique spaces for her clients or she may be hired to assist in updating homes to mainly freshen the look and feel of the environment. In addition to designing kitchens, bathrooms, and various other indoor environments, Karen also enjoys working on the exterior of a home along with landscaping (including outdoor living spaces), pool and fountain design, tile design, the use of glass and metal to provide uniqueness in the design, light design, and in the procurement of unique tapestries and rugs.
Karen also works with apartment dwellers to make for a beautiful space within the confines of apartment living.
Design Vidal has been featured many times on HGTV, including shows such as: "National Open House," "What's With This House," and "Good Buy," along with the British series "Metropolis."
Karen also provides consultation with a 2-hour home visit where she provides a written design summary to prospective clients. For clients thinking of purchasing a new home, Karen will actually make a visit to help provide possibilities for the new space and cost estimates on potential improvements they want to make if they end up purchasing the home.
Internships:
At DesignVidal students have a choice of three internships: junior designer, interior design business practices and strategy, and interior design marketing and e-commerce. An internship with Design Vidal offers an opportunity to learn all aspects of interior design by working alongside designer Karen Vidal and assisting Guy Vidal on the business end of the company.
Junior Designer Internship:
Interns will spend the majority of their time working with Karen Vidal in doing surveys, sketching, layouts, computer graphics, securing material and paint samples; as well as in the selection and purchase of cabinetry, appliances, and hardware.
In addition to working directly with interior design, interns also get exposure to drafting design contracts; working with engineers, contractors and researching permit histories with the municipal building departments; as well as in assembling and maintaining client files and Design Vidal's office.
Interns will be involved in the measuring and plotting out of an existing home, including elevations.
Qualifications:
Strong knowledge of AutoCAD
In Design
Al Photoshop
SkechUp
Revit
Microsoft Word, Excel, and PowerPoint (or Keynote)
Manual drafting, sketching, and color pencil drawing skills are a plus
Interior Design Business Practices & Strategy:
This internship was created to assist students with learning the skills they will need to start their own business. Students will become immersed in the business end of interior design, including marketing, PR, sales, contracts, budgets and cost tracking, photo shoot coordination, photo editing, website design, and updates, etc.
Interns will work directly with Guy Vidal in drafting and designing design contracts, press releases, eFlyers, and budgets. The interns will get exposure to working directly with clients, architects, engineers, contractors and research permit histories with municipal building departments. Interns will also be responsible for updating client files and databases and will help to maintain the DesignVidal office.
Students will get hands-on experience in negotiations, business strategy, advanced Excel budgeting and forecasting, Quick Books financial statements analysis, ASID contracts, and ACCESS database.
Interior Design Marketing and E-commerce Internship:
In this internship, students will work to develop all things related to the internet to help the company grow and prosper using technology to expand their marketing efforts. Interns will be responsible for email marketing, press releases, SEO, traffic analysis, social networking, blogging, and updating the website.
Qualifications:
Knowledge of Dream Weaver and Photoshop/Illustrator is a plus
Benefits:
Interns working directly with Karen and Guy will get an opportunity to witness all aspects of interior design including the business side of the company. This exposure to the field is of great benefit to interns since they will not only see all aspects of the business and learn skills by gaining experience in one of the three components, but they will also have an opportunity to speak with professionals in the field that will only add to their knowledge.
Location:
DesignVidal is located in Los Angeles, CA, and provides interior design to those in the surrounding area.
To Apply:
Interested candidates for any of the three internships listed above must contact Guy Vidal at Guy@DesignVidal.com.
When applying for internships be sure to check out The 5 Ways to Improve a Resume and Five Easy Ways to Improve Your Cover Letter prior to submitting your documents.
5 Steps to Improve a Resume:
Organize your information
Highlight your qualifications
Use bullet points to display important information
Include only relevant information and remove any clutter
Make sure your resume is error-free
5 Steps to Improve a Cover Letter:
Address your cover letter to the right person
Capture the reader's attention
Make your cover letter stand out
Make sure your cover letter is error free
Ask for an interview at the end of your letter
By following these 10 steps you will be well on your way to getting yourself noticed by employers in hopes of getting called for an interview. The sole purpose of a resume and cover letter is to land an interview, so the effort it takes to improve your documents is well worth the effort.