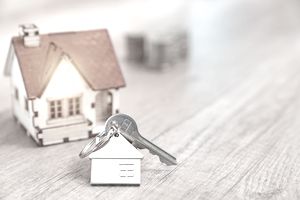 Grantor is a legal term used in property deeds. In real estate, the grantor is the seller of a property such as a house. In general, a grantor can convey, or give, his title to a grantee, the buyer. A grantor transfers title to a grantee through a legal instrument known as a deed. In most real estate sales, the closing attorneys see to it that the deed documenting the transfer of a title is recorded -- usually at the county courthouse in the jurisdiction where the property is located -- as certifiable proof that a legal transfer occurred.
Deeds are not written in stone, never to be altered. A deed can be modified by the grantor, or the grantee, to include covenants and other restrictions that state how a piece of property can be used, sold or otherwise reclaimed. 
Know the Legal Language
It is vitally important for a deed to clearly identify the grantor and the grantee. Deeds with murky language, where the identities of the parties are not clear, run the risk of being questioned and expose buyers and sellers to lawsuits. This is one of the reasons to always make sure you obtain a title insurance policy.
Grantor Roles in Various Deeds
The type of deed a grantor conveys varies among the states. Buyers and sellers should sit down with their attorneys to learn which type of deeds they will convey or receive and why.
It's a legal matter, which is why many title companies are reluctant to provide such advice to home buyers and sellers.
Title company employees such as title officers and escrow officers are generally not lawyers and are therefore prohibited by law from providing legal advice.
General Warranty Deed -- A grantor who conveys a general warranty deed confirms that a title is "good and marketable," meaning no liens exist on the title that might prevent him from selling the property, and that he is the person who has the right to sell the property.
General warranty deeds protect grantees against claims to the title dating back to a property's origins. As such, general warranty deeds offer buyers the greatest amount of protection in a real estate sale.
Not every state uses general warranty deeds. So it's not like you get to pick and choose your deed. Check with your closing company or title insurer to determine the type of deed specific to your situation and your state.
Special Warranty Deed -- A grantor of a special warranty deed conveys a title to the grantee bearing no responsibility for any title defects that happened before he, the grantor, owned the property. Grantees, or buyers, have limited protection when receiving property by special warranty deed because there's a possibility that any issue predating the seller could come back to haunt them.
Grant Deed  -- A grantor of a grant deed conveys a property with a guarantee that he has not sold the property to someone else concurrently. He also guarantees that there are no additional liens or encumbrances on the property other than those he has disclosed.
Quitclaim Deed -- A grantor of a quitclaim deed makes no guarantees about the title or about his legal right to convey a property.
Quitclaim deeds offer grantees the least amount of protection under the law, so they typically are not used by parties who do not know one another. This type of deed is most often used among family members in cases where there is uncertainty regarding heirs and in divorce and adverse possession cases.
Other Documents Naming Grantors
Real estate deeds typically name the grantor and grantee, but other documents require the identity of these parties to be clear, including:
Real estate leases
Vehicle sale and title documents
Business partnerships
Financing contracts
Wills
At the time of writing, Elizabeth Weintraub, CalBRE #00697006, is a Broker-Associate at Lyon Real Estate in Sacramento, California.