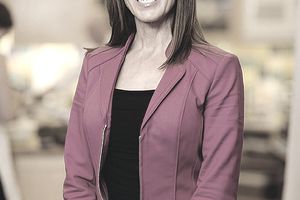 Danna Korn is co-founder and CEO (Chief Energizing Officer!) of Sonic Boom Wellness in Carlsbad, CA – a software company specializing in fun, innovative corporate wellness programs that improve employees' daily health habits.
Leveraging behavioral economics, motivational psychology, game theory, and evidence-based research, Korn teamed up with fellow co-founder, Bryan Van Noy, to revolutionize the corporate wellness industry in 2007.
Pioneering what's now known as gamified wellness, Danna is constantly innovating ahead of the pack, Korn and Van Noy have grown Sonic Boom into a comprehensive, holistic worksite wellness solution that brings together the fun and socially engaging elements with the more clinical and measurement-driven initiatives – all under one automated and easy-to-use system.
In her other life, Danna is a motivational speaker and best-selling author. She has five books altogether. 
Living Gluten-Free for Dummies
Gluten-Free Cooking for Dummies
Wheat-Free, Worry-Free: The Art of Happy, Healthy, Gluten-Free Living 
Gluten-Free Kids: Raising Happy, Healthy Children with Celiac Disease
Autism, and Other Conditions, and Kids with Celiac Disease: A Family Guide to Raising Gluten-Free Children
Two of her books are best-selling For Dummies books of the year. An expert on the physiological effects of gluten, Danna enjoys writing about how people can live – and LOVE – the gluten-free lifestyle.
 She makes the science easy to understand while helping people navigate the social, emotional, and logistical challenges that a gluten-free lifestyle can present. 
Danna has paved the path for the worldwide gluten-free initiative since 1991, when her then two-year-old son, Tyler, was diagnosed with celiac disease.
 With more than two decades of experience in what was then a nascent industry, she is renowned as the Gluten-Free Guru – the name People Magazine gave her when they featured her life's work and passion.
An aggressive advocate for the gluten-free community, Danna has helped make gluten-free products more accessible, affordable, and satisfying. She is also the founder of the world's largest support group for kids on a gluten-free diet (Raising Our Celiac Kids – R.O.C.K.) and speaks around the world. In her free time, Danna is a consulting partner for General Mills' gluten-free initiative.
By Danna Korn
Related: Top 10 Ways to Encourage Employee Work Balance | How to Build a Successful Workplace Wellness Program