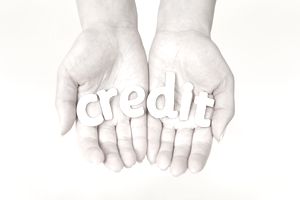 Businesses that sell to customers and to other businesses need to know the laws that affect these transactions. Laws relating to credit, loans, and collections protect consumers, to keep businesses from discriminating against them or harassing them.
Your business may be affected by these laws, so to avoid lawsuits you need to know how the laws limit your ability to impose credit requirements and collections processes on customers.​
This law affords consumers the right to review their bills and make complaints. The complaints should be in writing and the creditor has a specific time limit in which to respond. 
This law covers background checks. Before your company does a background check on an applicant or employee, you must obtain that person's written consent. If you decide not to hire the employees, there are some requirements for notifying the person and providing credit reports. 
Businesses and credit agencies are prohibited from discriminating against anyone in the granting of credit because of sex, marital status, race, color, religion, national origin, or age, or if the person receives public assistance.  If a business denies credit to someone, it must notify the person within 30 days in writing about the reasons for the denial of credit.​​​
Provisions of the truth in lending act require businesses to inform borrowers about the cost of borrowing.Let's say your business allows customers to pay over a period of time or you impose finance charges on the unpaid balance of purchases. In these cases, you must inform the consumer about the cost of the credit, both in interest rates, finance charges, and fees.
You must show finance charges and interest rates in terms of an annual percentage rate. 
This law protects consumers from harassment, intimidation, and deception in collecting money for unpaid debts. 
Among its prohibitions:
o    You cannot communicate with a debtor at unusual or inconvenient hours (generally before 8:00 a.m. or after 9:00 p.m. in the consumer's time zone).
o    You cannot communicate with a debtor who is represented by an attorney
o    You cannot use conduct that is harassing, oppressive, or abusive, such as threats of violence or obscene language
o    You cannot use false, deceptive, misleading representation or means (for example, by letting the person think you are from an attorney or credit bureau or from the person's employer). 
More about credit and collection practices: 
In the process of attempting to collect money, you and your business are prohibited by law from:
•    Pretending to be someone you are not (an attorney or government official)
•    Using a fake ID on letterhead or a business card
•    Sending out notices that look like they have been sent by an official agency or government department
•    Attempting to collect charges that are not legally due (according to a contract)
•    Charging late fees without informing people at the time the bill is due
•    Making threats you don't intend to carry out or which is not used in your business (for example, threatening to turn accounts over to an attorney if you have no attorney)
•    Harassing people by calling too often, too early or too late 
•    Attempting to ruin someone's reputation by telling others of the amount owed to you (for example, sending postcards that anyone can read, putting something on the outside of an envelope)
•    Threatening to communicate the debt to the person's employer or anyone else
•    Furnishing information about someone without permission
•    Disclosing or threatening to disclose disputed debts
•    Using intimidation to collect (abusive language, threats of violence)
Credit Laws Don't Necessarily Help Businesses
Some of the credit laws mentioned above are only for individual consumers and not for businesses. The Credit CARD Act of 2010, for example, doesn't protect small business credit cards from rate hikes. This law amends the Truth in Lending Act, which doesn't apply to credit for business purposes. 
So while your business must be careful in extending credit to others, your business may be a victim of these same practices.