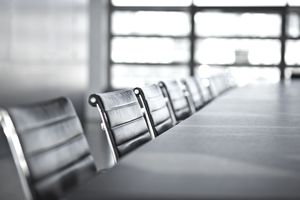 After years of entrepreneurship, you're looking forward to the day when you can retire, secure in the knowledge that the business you've built is safe for another generation. But planning to hand over the family business takes a succession plan.
Multi-generational family-controlled businesses have long been part of the American dream, and some have proven highly successful; think Wal-Mart or Anheuser-Busch.
However, business succession is no simple family matter. According to the Small Business Administration, 90 percent of U.S. businesses are family owned, but only 30 percent of such companies succeed in the second generation. Just 15 percent make it to the third.
When to Start Planning
That is because most business owners fail to plan seriously for their own succession. Smooth succession planning is something that takes time, and the handoff needs to be carefully planned and executed if it is to be successful. Even if you have no plans to retire, succession planning is needed in the event something dire happens to you – death, serious illness or disability.
Succession planning for your business needs to be developed years before the handover takes place. Succession often fails because of poor planning and mentorship, as well as an unwillingness or inability of the successor to make the business succeed.
Experts advise that planning begin as long as 15 years before retirement.
A common mistake that business owners make is assuming their kin will want to take control when the time comes.
"The next generation has to have the combination of wanting to do it and being good at it," says Todd Millay, executive director of the Wharton Global Family Alliance, a private entrepreneurial think tank associated with the University of Pennsylvania's Wharton School of Business.
Choosing a Successor
Choosing a successor can be tough, and the best person may not be a family member. Consider your goal: Do you want your business to continue under family ownership or management no matter the outcome? Or do you want your legacy to live on through the business, even if it's not run by your children?
Keep an open mind. Regardless of their blood relationship, it's important to evaluate your successor's professional and personal strengths and weakness vis-à-vis stepping into a leadership role.
If your kin are taking over, you may first encourage them to get college degrees, assume a non-management position in your company or work for a competitor to get a better feel for the industry, Millay says. This will build their knowledge of the business and their credibility with other employees, who may otherwise dismiss a successor as the boss' kid.
Mentoring can take several years, even if your successor has worked in your company. If possible, have someone who isn't a family member but works in the business serve as the mentor. Millay advises trying to evaluate your successor objectively and relying on input from partners, investors, managers and employees.
Merge Your Succession Plan with Your Business Plan
Your succession planning will probably include adjusting your business plan.
Your successor should participate in this process, as it will help transition your business and set future goals. Set timelines for the ownership change.
You may want to continue assessing your successor after you've handed over the reins. You can stay invested in the company and gradually disengage as the company's profits or revenues rise. To maintain objectivity, consider creating an agreement to set the benchmarks for increased ownership.
Edited by Alyssa Gregory.