Cover Letter Examples Listed by Type of Job
Samples for Different Professions and Positions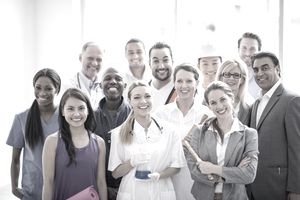 When you are writing cover letters to apply for jobs, it's a good idea to review examples of cover letters that are relevant to the job you are applying for. These sample letters will give you ideas for how to convince the employer that you are a good match for the position.
How to Use Sample Cover Letters
Don't just copy the sample cover letters listed below. Rather, use these samples for inspiration.
Scroll through the alphabetical list and find the cover letter that matches the type of job you're applying for.
Then, read the letter. Keep an eye out for the letter's structure. How is information presented in the sample letter? The body of a cover letter is divided into three sections: 
The opening paragraph: Start off the letter by saying why you're writing. You'll want to mention both the company name and the specific job title you are applying for. You can also note where you saw the job listing. If you have a connection at the company, or were referred to the position, mention that as well. (Just make sure to ask your connection if it's OK to name drop.) 
The middle paragraphs: Use this space to provide details on why you're a good fit for the position, but avoid recreating your resume. 
The final paragraph: Wrap up your cover letter with a thank you and follow-up information. 
As you read through the sample letters below, pay attention to how they follows this structure, using it to provide evidence for the letter writer's candidacy.
Think about how you will highlight your own skills and use the limited space available within your cover letter to share the most important details of your work history and accomplishments. The aspects you highlight in your cover letter should reflect details from the job description — this helps demonstrate that you're a good fit for the position.
Here's how to match your qualifications to a job description. 
Notice the word choices and voice used in the example letter you're reading. Look for how the letter writer conveys personality and passion for the position, as well as ​the use of common cover letter phrases, such as "Thank you for your consideration," "I look forward to hearing from you," and "Because of XYZ, I'm a strong candidate for the position." Use these phrases yourself, as necessary, but always aim to keep your letter personalized and genuine.
Cover Letter Examples Listed by Type of Job
Review this alphabetical list of cover letters for a variety of different professions and types of jobs to use as a starting point for writing your own personalized cover letters.
A - D
E - L
M - S
T - Z
More Cover Letter Samples
See more cover letter examples, plus templates you can customize to create your own cover letters.
Cover Letter Writing Tips
Cover letters for resumes, including what to include in your cover letter, how to write a cover letter, cover letter format, targeted cover letters, and cover letter samples and examples.
Job Search Letter Samples
Job interview thank you letters, cover letters, follow-up letters, job acceptance and rejection letters, resignation letters, appreciation letters, business letters, and more great employment letter samples.