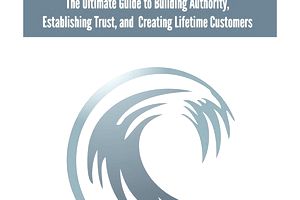 This book introduces readers to digital marketing using social media and websites. Along with the latest tricks, author John Arnott throws light on age-old proven marketing skills that can help in growing business in the ecommerce era.
Content
The book guides readers on ways to market their products online. It starts off by helping future ecommerce business owners identify their product offering. What should the product be?
What is its niche and areas of authority? Who is the competition? The author helps readers zero in their strengths, and helps develop the ideal product offering. He then instructs readers to write convincing articles using key words. This chapter is extremely useful as the reader can learn about the various ways of writing using SEOquake, LSI key words and Google AdWords. This section of the book is also about ideation and making articles go viral. Headlines that sell, and ways of diverting more traffic with link building, are valuable inputs. He simplifies nomenclature such as black hat and white hat while also helping readers understand link building right from the start and then takes it forward well beyond backlinking to boosting page rank. A lot of what is mentioned in the book seems outdated, at least on the search engines front.
Email engagement and landing page creation is interesting, and the author devotes a lot of attention to social media, retargeting, and digital marketing analytics in the ensuing chapters.
Author
John Arnott has spent 15 months trying out marketing techniques, and leaves no stone unturned to translate this into detailed information. Arnott writes this book drawing from his personal experiences. He is a seasoned marketer who built his first business in 1997.
Pros
First and foremost, this is a detailed book.
It is not a quick read, and is not intended to be so. The author has gone into the nitty gritty of generating content that will attract people and interest them enough to read and share it. While most marketing books focus on tricks and interesting tips, Arnott scores over others in that he provides insights on the content. Content is king! And it is only clever content, written using keywords and authority, that can propel the monetary prospects of a website. The reader is taught to give catchy headlines that will grab eyeballs, forcing people to click the link, and give the article a read. Arnott has devoted enough attention on how authority can be built using social media.
The author writes with an easy style, making it seem as if it is just a friend giving some advice. He brainstorms on digital marketing analytics, and builds a marketing strategy that would ensure lifetime customers. This is the kind of guidebook that can save ecommerce beginners from making mistakes. The author's suggestions are stable marketing tools that will not go obsolete. The author has relied on proven marketing tools, and made it relevant to the ecommerce industry without compromising on best practices.
This will ensure that the book remains relevant as an essential read on marketing. The author steers clear of quick fixes, and focuses on helping strategize a sustainable marketing plan for success in the long term.
Cons
The book's high level of detail can make it an arduous read for people looking for a few quick tricks to increase online sales. Also, the information on SEO is quite likely misleading.
Conclusion
This book is highly recommended for ecommerce business owners, and also for aspiring digital marketers. Online professionals and potential ecommerce business owners can greatly benefit from reading this detailed book. Small entrepreneurs as well as professional marketers will read this book with great interest. 
Here are some more ecommerce books that you will enjoy: