Construction Resume Examples
Want a construction job? Take a look at these sample resumes to get started.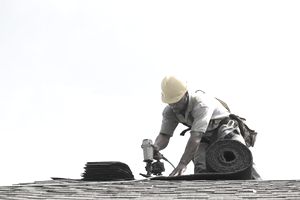 Below are some construction resume examples if you are preparing for a job in the construction field which includes careers in carpentry, drywall, floor, and carpet installation, masonry, welding, painting, roofing and more. In addition to your work experience, education, and skills, remember to include any applicable occupation-related affiliations you may have, apprenticeships and certain work certifications or licenses.
You should create a resume that highlights your relevant skills and strengths. If you do not have actual construction experience, use phrases that describe your work abilities such as, "fast learner" or "pays attention to details." Highlight any skills you have that would benefit an employer. These types of skills can help to offset your lack of actual construction experience.
Use specific keywords when performing job searches on the Internet that will indicate an employer is looking for workers with little or no experience. "General labor" or "construction labor" are two terms that employers often use when looking for unskilled workers. These types of jobs are generally cleaning jobs or jobs involving simple manual labor, such as unloading work trucks, but it does allow you to work in construction and gain the experience you need to advance.
Acquiring Construction Experience
Here are some ways to gain experience in the construction field if you would like to apply for a construction job:
Work as an unskilled laborer: These jobs are often called "general labor" or "construction labor." They are entry-level but can often lead to more skilled positions.
Receive a high school diploma or GED. 
Attend a trade school: Trade schools provide students with practical experience. 
Apply for an apprenticeship.
Construction Resume Examples
Depending on the area of construction you are applying to, your resume will look a little different. Resumes provide potential employers with an overview of your skills and experiences. Convey your skill set with descriptive and concise bullet points. Skills you may wish to include are fast learner, hard worker and/or team leader. Provide your potential employer with a detailed account of your relevant experiences, including educational courses and on-site training. List all of your industry accreditations.
Here are some construction resume examples to review including resumes including general construction, plumber and electrician resumes.
Resume Types and Templates
You should also review the various types of resumes, including functional, combination and targeted resumes, as well as resume templates you can download to create your own resume.
More free resume examples that fit a variety of employment situations.
These sample resumes and templates provide job seekers with examples of resume formats that will work for almost every job seeker.
Resume Articles and Advice