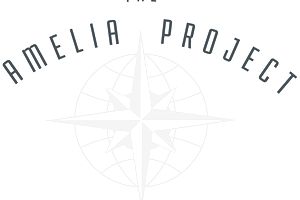 Overview:
The Fly With Amelia Foundation is a nonprofit organization in Colorado created by Amelia Rose Earhart, a pilot who happens to share the love of flight - and a name - with aviation legend Amelia Earhart.
The modern-day Amelia Earhart created the Fly With Amelia Foundation as a way to share the passion of flight with young people in the form of scholarships and STEM-based educational opportunities for schools.
History:
Amelia Rose Earhart was named after famous aviation pioneer and pilot Amelia Mary Earhart, whose attempt to fly around the world in 1937 resulted in tragedy when her aircraft was lost over the Pacific Ocean. Though not related, Amelia Rose Earhart grew up with a similar passion for adventure.
As a child, Amelia was told that she was a distant relative of the infamous Amelia Earhart, who was lost at sea.
"Growing up, I was continuously asked about my name and if I was a pilot. I got tired of disappointing people and decided to take flight lessons," said Earhart. "From the moment the aircraft lifted off from the runway on that first flight, I was hooked."
After taking her first flight lesson in 2004, Amelia fell in love with flying. While working as a traffic and news anchor for a local news channel, Amelia continued to fund her flight training, and in 2013 she started the Fly With Amelia Foundation in an effort to increase awareness of aviation and offer scholarships to young girls who wanted to fly.
The questions surrounding the specific connection to her namesake continued, and in 2013 Amelia hired a genealogy expert to research the relationship and learned that no bloodline actually exists between the two of them. Disappointed, yet strangely relieved, Amelia continued to seek adventure in aviation.
In 2014, she plans to recreate the late Amelia Earhart's flight around the world to raise awareness for the Fly With Amelia Foundation and for aviation in general.
The Fly With Amelia Foundation has partnered with Wings Over the Rockies Air & Space Museum, and in 2013 Amelia was the recipient of the Amelia Earhart Pioneering Achievement Award.
The Amelia Project:
Amelia and her copilot Theddy Spichtig have announced The Amelia Project - a flight around the world in a Pilatus PC-12 in June 2014 in honor of the late Amelia Earhart. The flight will follow a route very close to Amelia Earhart's 1937 flight that, tragically, she never completed.
The flight around the world will last 17 days and include 14 stops, ten of which match the late Amelia Earhart's original route. 
While Amelia is completing most of the climate research and flight planning on her own, she also has a stellar team of sponsors working with her on the ground.
Honeywell has equipped Amelia's Pilatus PC-12 with state-of-the-art equipment, including an enhanced Communication Navigation Surveillance/Air Traffic Management (CNS/ATM) system, two Primary Flight Displays (PFDs), two Multi-Function Displays (MFDs), safety sensors and terrain and navigation databases.
Honeywell will also be tracking Amelia's flight in real-time from its Global Data Center (GDC).
Jeppesen will provide weather information, navigation information, and flight planning assistance for the Amelia Project, including operations management.
From Amelia Rose Earhart (transcribed from www.flywithamelia.org):
"Not a day goes by that I am not asked if Amelia Earhart is my real name... each and every time I am asked, I'm honored to be able to say yes. I am a proud namesake of Amelia Earhart and there are countless ways that she has shaped my life, not only in my aviation career, but also in the way I see the world. I truly believe that being named after Amelia has allowed me to be an eternal optimist and seeker of beauty, as well as a focused pilot with a huge desire to give back."