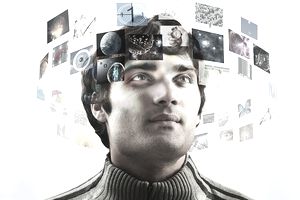 Company Overview
The voice of the consumer is a powerful tool in determining the best products and services available. This is one reason why James R. Hood, a Washington D.C. journalist, founded ConsumerAffairs.com in 1998. Consumers will find a wealth of information here including:
Consumer News
Recall Information
Consumer Reviews
Expert Reviews
The corporate office for ConsumerAffairs is located in Lake Tahoe, Nevada.
The CEO is Zac Carman. Other key employees include: Jim Hood, founder and editor; Eric Jenkins, COO; and Ronald Timoshenko, product manager. ConsumerAffairs.com has been featured by prominent organizations, news and financial publications including The New York Times, CNN, Forbes, AARP, NBC News and The Washington Post.
Purpose
The driving force behind ConsumerAffairs.com is to give the consumer credible information on products and services including consumer news, product recall information as well as thousands of pages of consumer reviews to help them make smarter decisions when choosing products or services.
Company FAQs
ConsumerAffairs is an independent web-based consumer resource center. It is not a non-profit organization nor is it a government site. Ads generate revenue to keep the site running and pay expenses. Companies that have ads on the site are not necessarily endorsed by the organization.
The company is not affiliated with any legal organization. However, lawyers periodically review complaints listed and may make contact to help with legal actions such as filing a class action lawsuit on behalf of a consumer.
Features
When you are searching for product and service reviews on ConsumerReviews.com, the site lists the information is an easy and informative format:
What features matter most?
What are the different types?
Who's it for?
At the bottom of the page for comparing reviews on the product or service you have searched for, you will see a list of expert reviews by the ConsumerAffairs Research Team.
Here are some of the things you can find more information on from the Consumer Affairs Resources page:
Recalls
Scams
Class Actions
Lemon Laws
Identity Theft
Credit Reports
Resource Lists by State
Insurance Company Ratings and Reviews
If you are searching for the best value on an insurance policy and need insurance company ratings and reviews you can rely on, you should find ConsumerAffairs.com to be a helpful tool in this process. You can find informative articles about insurance products, as well as compare companies, features, types of insurance, read consumer profiles and expert reviews.
For example, if you were searching for "auto insurance," you would go from the home page to insurance, and then to auto insurance. You can compare auto insurance companies and sort the reviews by the most-reviewed companies, the best-rated companies, less-reviewed companies or the lowest-rated companies. You can see first-hand what insurance customers have to say about a company's products and services.
The Bottom Line
Consumers and business owners alike will find ConsumerAffairs.com a helpful tool. Consumers can post reviews, whether positive or negative about a company and its products or services. Likewise, companies can communicate with customers and respond to any complaints. This will help companies looking to strengthen relationships with customers. By posting a consumer profile, a business can put its information out there for customers needing its products or services.
If you have information on companies, products or services that you want to share with other consumers, you can write your own review as well. It is a great way for consumers and business owners to connect and share information.
Contact Information
To view the resources available to consumers, you can visit the ConsumerAffairs.com website or call 1-866-773-0221.
You can also email info@consuemraffairs.com for more information.