College Tax Benefits for Arizona Residents
Rules for Claiming the Arizona Section 529 Tax Deduction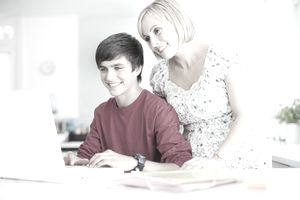 Overview of Arizona Education Tax Benefits:
The state of Arizona does something that many other states refuse to. They let residents take a deduction for contributing to any state's Section 529 Plan, not just their own.
In other words, an Arizona resident who prefers the features of Rhode Island's Section 529 Plan may contribute to that plan (or any other state's plan) and still receive an Arizona income tax deduction.
This gives parents the maximum flexibility in choosing a plan and investment manager that is right for them.
In 2017, Arizona 529 plan deduction is to $2,000 per taxpayer, or $4,000 for joint returns.
Additionally, future distributions from any Section 529 Plan are not includable for residents as income, to the extent that they are qualified education distributions.
Value of the Arizona Section 529 Tax Deduction:
If you are an Arizona resident trying to decide whether or not you should use the Section 529 plan versus other savings vehicles, you need to account for the potential tax savings of the deduction. Remember, Arizona residents can contribute to any state's plan and still receive the deduction.
Considering that the top tax bracket in Arizona is 4.54%, a $4,000 contribution to any Section 529 plan will save a married couple a maximum of $182 at tax time. In other words, receiving the deduction is similar to a 4.54% bonus on the amount contributed.
Combining this tax benefit with the potential growth of the investments, using a Section 529 Plan in Arizona may be very advantageous.
Claiming the Deduction:
The Arizona 529 Plan Tax Deduction is taken on line C29 of Arizona Form 140.