College Financial Aid and Presidential Politics
How the President and Presidential Candidates Look at Financial Aid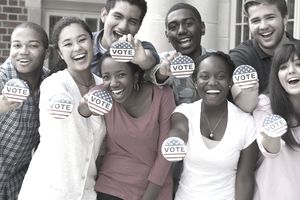 If you have a student that is already in college, or is about to attend college, it might be a good idea to pay attention to the race for President. Although final decisions on financial aid are often implemented by the Department of Education, and funding is approved by Congress, the president does have a lot of influence over the process. Inside Higher Ed recently reported on two Pell Grant proposals from the President.
One proposal is aimed at restoring year-round Pell Grants, while the other creates a $300 bonus for those Pell recipients who take at least 15 credits per semester.
Federal Pell Grants are usually awarded to undergraduate students based on financial need, cost of attendance, status as a full-time or part-time student, and plans to attend school for a full academic year. The maximum award amount for 2015–16 was $5,775. Students can currently receive the Federal Pell Grant for no more than 12 semesters or its equivalent.
President Obama's initiatives hope to motivate on-time completion by providing funding for summer courses and offering an incentive for taking additional courses. The proposals must be approved by Congress and funding needs to be appropriated before they can be put into action. Of course, everything could change when a new President is installed in 2017. The National Association of Student Financial Aid Administrators (NASFAA) reviewed education positions for some presidential candidates:
Jeb Bush: He favors motivating students to complete college in four years and proposes converting 529 college savings accounts into Education Savings Accounts (ESA). Governor Bush would encourage charitable giving directly to the ESAs of low-income children by making those contributions tax-deductible. He proposes replacing the federal loan program with an income-based financing system that gives students access to a $50,000 line of credit through their ESA. This would be repaid by contributing a percentage of income proportional to the amount spent, 1% for every $10,000 spent, through federal income taxes for 25 years.
Chris Christie: Governor Christie offers a 15 point agenda which proposes refocusing federal student assistance for students with the most need, and implementing alternative funding such as income-share agreements and programs that pay down student debt in exchange for community service. He suggests increasing funding for the Federal Supplemental Educational Opportunity Grant program and for Perkins Loans.
Hillary Clinton: More than half of the total funds necessitated by Secretary Clinton's proposed "New College Compact" go towards grants to states and colleges. These grants will provide free tuition at community colleges, and support private non-profit colleges that keep costs low while providing value. Students will contribute their earnings from working 10 hours per week. Students with existing student debt will be able to refinance their loans at current rates. She also plans to increase college enrollment by simplifying the FAFSA.
Bernie Sanders: Senator Sanders proposes the "College for All" Act which provides billions of dollars per year to states to eliminate undergraduate tuition and fees at public colleges and universities. The federal government would cover 67 percent of this cost, while the states would be responsible for the remaining 33 percent. He also proposes allowing students to refinance their loans and eliminating federal profits on loans.
Donald Trump: Mr. Trump has questioned why the government profits off of student loans, and said he could help students struggling with debt.
If the cost of college and the future of financial aid are important to your family, pay close attention to education policy statements from the presidential candidates.