Cleveland Cavaliers vs. Supply Chain
Who's going deeper into the postseason - the Cavs or your Supply Chain?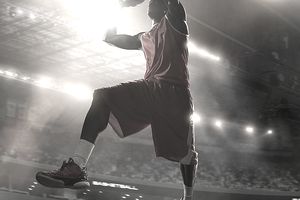 Cleveland Cavaliers 2013-2014 winning percentage (actual): .402
Cleveland Cavaliers 2014-2015 winning percentage (projected): .671*
Cleveland Cavaliers 2014-2015 winning percentage (projected, revised): .805**
Cleveland Cavaliers 2014-2015 winning percentage (actual): .646***
*In 2014, about eleven seconds after LeBron announced he was returning to the Cavs, the Internet exploded.  When the dust cleared, the experts projected Cleveland's win total for 2014-2015 would bounce from the 33 games they won in 2013-2014 to 55 games.
**Roughly five minutes later, FiveThirtyEight.com projected 66 wins for the Cavs, if they landed Kevin Love (which happened).
***The actual result.
​
That means that the Cavs ended up with the best player on the planet (LBJ), the player with the longest streak of double-doubles since gas was 61 cents per gallon (Love) and a two-time All-Star (and former 3-point shootout champ) point guard (Kyrie Irving).  Analytics gurus forecasted that they would win about 8 out of every ten games they play. 8 out of 10 isn't bad. Not the best of all time. And certainly not nearly as good as what defines world-class in on-time customer delivery.
If you're really good at shipping on time to your customer, you're doing it 99.5% of the time. If you're barely good, you're doing it 95% of the time. Anything less than that and you'd better light some incense in you customer service department – because you are stinking up the place.
  That incense is only going to mask your on-time delivery problem, however, and you need to bring in a qualified supply chain pro to diagnose and fix what's broken.
But this year's Cavs didn't hit the 66 wins that would have been needed to get to 8 out of 10 wins.  And, by the way, 80% success would be considered an epic failure by supply chain standards.
So let's say that an 82-win season (100% NBA winning percentage) is reasonably unattainable and that a perfect season should be based on the 1995-1996 Chicago Bulls 72-10 record (MJ's first full year back from hiatus, The Worm's first year as a Bull, Scottie Pippen, Toni Kukoc, Steve Kerr, etc. etc.). To get a 95% success rate with that adjusted 72-win standard, the Cavs would have needed to win 69 games this season.  (They won 53.)
To be fair to the Cavs, if you judged Hollywood box office success by the same standard (current box office gross as a percentage of historical best), the week of April 10-12, 2015 would have been a .343 success ("Furious 7" was #1 and the total box office was $131,258,713 versus one of the best weeks in history – end of June 2013 at $382,677,164 with "Monsters University", "The Heat", "Despicable Me 2", "World War Z", "White House Down", and "Man Of Steel" – all over $30M that week).
And if even if the best player in baseball, Mike Trout, goes on a tear, his OBP (on-base percentage) might squeak north of .400 during the 2015 baseball season (his career OBP is .397).
And the U.S. Congress only passed 56 bills out of the 5,700 that were introduced in their 2013-2014 session – giving them a .009 success rate.
So the Cavs finished somewhere better than Congress will but not as good as a company with a capable supply chain.
Why the higher standards for your small business than for the NBA's elite? Why call out the unheralded supply chain organization for shipping on time 94 times out of 100, when in most walks of life that's a solid A? Well, for one, supply chain isn't a zero sum game. For the Cavs to have won 72 games, that means someone else was going to be on the losing end 72 times. For Samsung to ship on time to Best Buy 99.5%, that doesn't mean that LG can only ship on-time 0.5%. On-time delivery is a result of a customer-focused, process-driven supply chain, not defeating the Bulls. And unlike the success we all thought the Cavs would have this season, your company's successful on-time delivery won't require trading former #1 draft picks to the Timberwolves.
All you need is someone to identify areas of improvement, define a path forward and help get you (and keep you) there.
—What are your customer's expectations? Do they provide forecasts? Can you forecast for them – based on history, seasonality, market landscape, etc.?
—Are your supplier lead times less than your customer lead times?
—What's your inventory re-order policy?
​—Do you know what you have in inventory and how long it will take you to pick and ship it?
​
A hard look at questions like these will get you started.  And just because you only rated a .646 success rate during the regular season doesn't mean you can't bounce back and take home the Larry O'Brien Trophy in June (like the Cavs probably will).