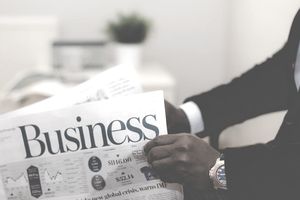 A CFO, or Chief Financial Officer, heads the financial function in a company or a large division of a company. The CFO of a company heads both its controller and treasury functions. In many cases, the CFO has subordinates who, in turn, lead each of these principal functional areas in finance.
The CFO of a division, by contrast, is effectively the head controller of that unit. There typically is no treasury function at a divisional level.
When pluralized as CFOs, the abbreviation also can stand for Critical Few Objectives (in addition to Chief Financial Officers). This is common business parlance for the major goals that an employee (typically, but not always, a manager) is supposed to accomplish over the succeeding year. That employee's performance evaluation typically hinges on how well he or she achieved those goals, or CFOs.
The Bureau of Labor Statistics classifies CFOs among financial managers. See the latter article for a discussion of pay and other important matters. In government, officials with the title of treasurer often have roles similar to that of a CFO.
Also Known As: Chief Financial Officer or, when pluralized as CFOs, Critical Few Objectives
Examples:
Definition One: As a departmental controller at Merrill Lynch, I was in the company's CFO organization. When I first joined Merrill Lynch, Courtney Jones was the corporate CFO.
Joe Willett was another one of the CFOs during my career at Merrill.
Definition Two: While I was the departmental controller for Private Advisory Services at Merrill Lynch, my personal CFOs included enhancing systems to track the performance of our high net worth specialists, and to measure client profitability.