Changes to the Common Application
High School Juniors Can Start Thinking About Essays Now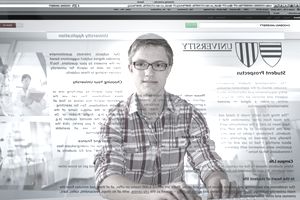 With the changes to the FAFSA timeframe, the entire college application timeline is being upended. Previously high school seniors would complete college applications during the fall and file the FAFSA in the spring. Current high school juniors may need to rethink that strategy and start in the spring preparing their Common App to apply to colleges so they can complete the FAFSA as soon as possible after October 1 of their senior year.
It is never too early for high school juniors to step up to the plate and begin thinking about applying to college.
First you can start putting a list of potential colleges together and talk to your parents about visiting some of those schools over the coming months. You can then start to familiarize yourself with the college application process. The ways that you can usually apply include direct to the college, through the Common Application, or via the Universal College Application. The Common Application is a non-profit membership organization that serves students, member institutions, and secondary schools by providing applications that students can submit to any of the almost 700 colleges that currently utilize their services. Although the official application doesn't usually come online until August 1, you can take advantage of the Common App Account Rollover, where accounts created during the 2016-2017 application period will rollover to 2017-2018.
Carefully read the disclaimers as not all information will be carried over after August 1, but it is great to get a head start.
You can also start taking a look at the current essay prompts that are used to apply for admission. Although there might be some slight changes in wording, you can start thinking about what you want to write:
"Some students have a background, identity, interest, or talent that is so meaningful they believe their application would be incomplete without it. If this sounds like you, then please share your story." This is your opportunity to shine. Point out something that is unique about yourself, and your application might catch the reviewer's attention.
"The lessons we take from failure can be fundamental to later success. Recount an incident or time when you experienced failure. How did it affect you, and what did you learn from the experience?" Sometimes we can learn from failure. This is an opportunity to demonstrate how you respond to life's disappointments.
"Reflect on a time when you challenged a belief or idea. What prompted you to act? Would you make the same decision again?" Do you have the capability to grow based on new information or input from others? How do you think this will affect your progress in college?
"Describe a problem you've solved or a problem you'd like to solve. It can be an intellectual challenge, a research query, an ethical dilemma - anything that is of personal importance, no matter the scale. Explain its significance to you and what steps you took or could be taken to identify a solution." College is going to challenge you in many ways. In this question, they want to determine whether you will be capable of rising to the challenge.
"Discuss an accomplishment or event, formal or informal, which marked your transition from childhood to adulthood within your culture, community, or family." Although college is usually a period of transformation, you might have personally undergone a change much earlier in life that has prepared you in some way for life at college.
Common App members also now have the choice to require or not require a personal essay as part of the application for admission. If the personal essay is required for a particular college, students will not be able to submit a Common Application without completing this particular element.
Essays are required to be 650 words or less. The Common Application will be online beginning August 1, but some schools have deadlines as early as November for early decision. It might be wise to spend some time outlining your application information and drafting your essays in your junior year, so you'll be ready to roll in the fall.