5 Changes in the College Application and Financial Aid Process
Changes That Could Affect Your Child's College Chances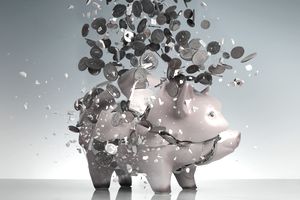 It seems like the college application and financial aid process is always under scrutiny. Admissions officers, testing officials, financial aid advisors and even politicians are studying the process, trying to tweak it in some way to make it easier, faster, and more accessible. Sometimes these changes are minor, but lately there have been a number of important changes which will have a dramatic impact on the way today's high school students apply to college.
Here are five of the biggest recent changes:
Good-Bye PIN, Hello FSA ID: Changes were made this year to the way users access their federal student aid information online. The four-digit PIN was replaced with an FSA ID that is similar to the username and password prompts used on most websites. This new ID will be used for signing and filing the FAFSA, completing paperwork and accessing information on federal student loans, and enrolling in the TEACH Grant program.
Changes to the Common App: This online application is used by many colleges as the starting point for their application process. Updates to the Common App process include changes to the essay prompts, ability to include letters of recommendation, preview capabilities, school requirements, and credit for AP classes. These were designed to make the Common App easier to complete.
SAT and ACT Changes: These are the two tests designed to measure academic readiness for a college education. Both have implemented changes this year. Beginning in March 2016 the SAT will include three sections - evidence-based reading, language and writing, math - and an optional essay, although students should check whether their college requires the essay. Top scores will move back to 1600, with a separate score for the essay. There will be more real-life vocabulary, and there will no longer be a wrong-answer penalty. With the ACT, the additional writing test will be enhanced to cover a broader range of engaging subject matter, offer different points of access to the issue, more clearly resemble real-world argumentation, and allow more time for composing. The scoring system has been revised and colleges will receive a bronze to gold level rating of the students' skills, which will assess the likelihood of their potential future success in college and career.
College Scorecard Website: This new site relies on the federal government's vast information resources to provide information about annual costs, graduation rates and post-graduation salaries that will allow parents and students to make better comparisons among potential colleges. It also provides helpful statistics regarding college attendance, earnings potential and college financial aid.
FAFSA Changes: Perhaps the biggest upcoming changes are those to the FAFSA process. Beginning in 2016 the application will be online October 1. Next year there will be two FAFSA periods - one beginning January 1 for the 2016-17 academic year, and one beginning October 1 for the 2017-18 academic year. Both will rely on financial information from your 2015 tax returns. The goal is to reduce the level of disconnect between application and financial aid determination, while motivating more students to complete the FAFSA. There are also rumors about possible changes to the number of FAFSA questions, so keep your eyes and ears open.
Individually these changes are enough to catch the attention of any upcoming college student, but taken together they reveal a massive shift in the overall approach to applying to college. The hoped-for result is that it will be easier to compare college costs and complete the application process.