Totino's - Forza Motorsport 7 Xbox One X Sweepstakes
Win 1 of over 500 Xbox One Prizes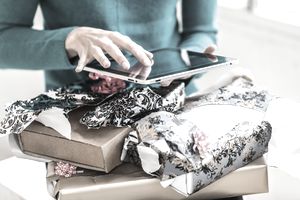 Description:
Totino's is giving away more than 500 gaming prizes in their Forza Motorsport 7 Xbox One X Sweepstakes. Enter and you could be one of 20 people to win an Xbox One game console with a controller, game, and t-shirt. Plus, 540 additional winners will each receive a controller and a copy of the Forza game. Enter every day to boost your odds of being one of the winners.
Sweepstakes Links:
Click Here to Enter this Sweepstakes
Click Here for the Official Sweepstakes Rules
Click Here for the Sweepstakes' Home Page
Note: If the sweepstakes entry link doesn't work for you, try entering through the home page and looking for a link to the sweepstakes.
Category:
Electronics Sweepstakes, Toys & Games Sweepstakes, Small Sweepstakes, Lots of Prizes, Daily Sweepstakes
Eligibility:
USA, 18+
Start Date:
October 15, 2017
End Date:
April 30, 2018 at 11:59 p.m. CT
Entry Frequency:
1 x daily per person/email
Sweepstakes Prizes:
Grand Prizes (20): An Xbox One X console, an Xbox One X controller, a Forza t-shirt, and a digital copy of Forza Motorsport. (ARV: $650)
2nd Prizes (540): An Xbox One X controller and a digital copy of Forza. (ARV: $130)