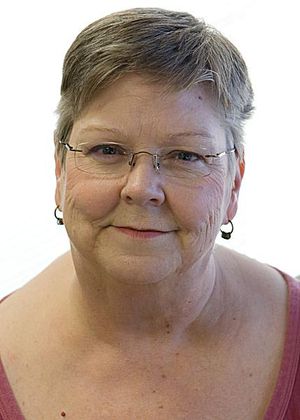 Over the last 35+ years, I've seen a lot of changes in the bankruptcy game, including two major revisions of the federal laws that govern what we do:  Bankruptcy Reform Act of 1978 and the Bankruptcy Abuse Prevention and Consumer Protection Act of 2005. I've practiced bankruptcy law for more than 20 years, but even before law school, I was a bankruptcy geek. I started my career as a banker, a bankruptcy court clerk and a bankruptcy paralegal in a boutique law firm. So, I guess you could say I've seen it from all angles (debtor's attorney, creditor's attorney, court clerk, law clerk to a bankruptcy judge, even debtor). The only role I haven't filled is Trustee. Maybe that's next.  
Experience
Banker - First Alabama Bank, Mobile, Alabama
Deputy Clerk - United States Bankruptcy Court for the Southern District of Alabama
Paralegal - SIrote & Permutt, P.C., Mobile, Alabama
Law Clerk - Hon. Jacques L. Wiener, US Fifth Circuit Court of Appeals
Law Clerk - Hon. Steven Felsenthal, Former Chief Judge US Bankruptcy Court, Northern District of Texas
Private Practice - SInce 1992, serving consumer and small business clients as counsel in hundreds of bankruptcy cases throughout Texas
Adjunct Professor - Legal Studies Department of Texas Wesleyan Univerisity, Fort Worth, Texas
Adjunct Professor - Real Estate Program, Business Department, Tarrant County College
Other - published numerous articles for the Nolo.com (Internet Brands) family of websites on bankruptcy, consumer, and litigation issues; various articles for other publications and presentations for consumer and legal groups.
Member:  State Bar of Texas, Dallas Bar Association, National Association of Consumer Bankruptcy Attorneys, Scribes, the American Society of Legal Writers 
Education
B.S. in Psychology from the University of South Alabama, Mobile, Alabama  (Go Jaguars!)
M.S. in Rehabilitation Counseling from the University of South Alabama, Mobile, Alabama
J.D. from Tulane University School of Law, New Orleans, Louisiana
Carron Armstrong
If you are a consumer looking for advice on what you should do, I would like to be your attorney, but I'm not. This cyber wall is not conducive to an attorney/client relationship. The information I provide here is just that:  information to help educate you and to prepare you to meet with an attorney that can help you reach your financial goals.  
If you need an attorney, please visit the National Association of Consumer Bankruptcy Attorneys at www.NACBA.com for a list of the very best bankruptcy attorneys in the country. Most will offer you an initial consultation for free. Yes, for nothing.  A NACBA attorney will carefully listen to your story and help you craft a plan. Remember this:  you're at the end of a long hard road, but the beginning of a fresh start.  
If you are an attorney, welcome to About.com.  I provide timely news you can use, analysis of trends in consumer and business bankruptcy and I hope enough content to keep you coming back.  I would love to become your #1 client referral site for news and education in the world of bankruptcy.