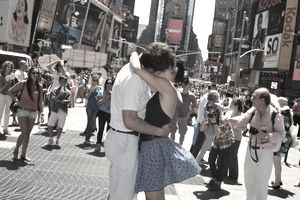 Job Description of Arts Management Associate
An Arts Management Associate works full-time in an institution as an arts administrator. The position may include managing a performing arts center, a public art project or administering an arts and culture funding program.
An Arts Management Associate is knowledgeable and experienced in working in the fields of arts/culture and business.
Education Needed to Be an Arts Management Associate
Working in Arts Management requires a Bachelor's Degree, with a focus on Art History, and Business and Arts Administration.
Knowledge or coursework in Non-Profit Management and the Visual and Performing Arts is also required.
Additionally, having at least two years working full-time in an arts and culture program with hands-on experience in the development and implementation aspects of a project and administrative handling of a professional level budget is required.
Besides a degree and two years of professional work experience, a valid driver's license may also be required.
Duties Required to Be an Arts Management Associate
An Arts Management Associate drafts funding proposals or requests for proposals; conduct studies; plans and coordinates special events, plus carries out a wide range of arts administration and project management duties. Preparing contracts with artists, and coordinating with both the local community and artists during artist selection processes are also arts management duties.
In working with commissioned artwork, an Arts Management Associate works with the artists, the fabricators and engineers, the local governmental departments and community groups as part of the process in selecting, fabricating, and installing public artwork.
The position requires organization and good office skills, as an Arts Management Associate manages computer databases; writes press releases and public service announcements; and analyzes incoming artist applications or project proposals for committee review.
Besides analyzing data and drafting management reports, an Arts Management Associate perform other duties such as working on budgets, researching and analyzing data, and preparing materials for programs, and other administrative tasks.
Skills Required to Be an Arts Management Associate
An Arts Management Associate needs to be multi-skilled in writing proposals and grants, analyzing data, problem-solving, and communicating with various and diverse groups of people and community interests.
An Arts Management Associate is skilled in contract negotiations with the visual or performing artist, and is knowledgeable in intellectual property law. Having the skills in writing and publishing manuals, reports, or policies for a specific audience, plus knowing how to plan special events is part of the job.
Public speaking is also required as an Arts Management Associate talks to diverse groups for various purposes such as training, promotional or educational purposes.
Experience Needed to Be an Arts Management Associate
To be hired as an Arts Management Associate requires a background in professional management and lengthy engagement with art and culture.
To work in Arts Management usually requires experience in several areas such as negotiating contracts and handling intellectual property law, knowledgeable with grant writing and grant making, and having a solid record of prolonged engagement within the arts and culture domain.
How to Be Hired as an Arts Management Associate
It is common for an art institution to post job listings when an employment opportunity becomes available.
Qualified applicants are usually asked to email their cover letters and resumes to the art institution's Human Resources Department.
Further Info on Art Management and Art Careers:
Further Resources
The following weblinks are for online job listings for art management positions. Please note that these job listings often have deadlines, so the posted information is constantly changing.