Career Opportunities for Women in Sports Business on the Rise
Becky Hammon Hired by Spurs One Year Ago: A Signal of Change?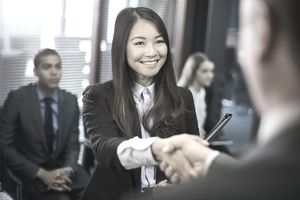 A year ago, I wrote a piece on the San Antonio Spurs hiring former WNBA star Becky Hammon as the NBA's first full-time assistant coach.  In that piece, it was suggested that for "career trends in the sports industry, the hiring of Becky Hammon might be a watershed moment."
A year later, that seems to be the case, as the recent hiring activity for coaching positions in professional sports has included some noteworthy female hires.
  But this evolution is about more than females in the coaching profession.  Here are some other developments that occurred in the last twelve months and topics to watch for in the future:
In the last few weeks, an NFL team hired its first female on-field coach, Jen Welter.  While Welter's hiring by the Arizona Cardinals is notable, it is important to remember she is "a training camp/preseason intern," so the position is limited in duration and lower in stature - despite her overwhelming qualifications.  David Berri offers an excellent analysis of Welter's hiring on Time.com, highlighting that there is still a long way to go for leagues to reap the benefits of gender integration in its hiring practices.
In the NBA, the Sacramento Kings hired Nancy Lieberman as the second female assistant coach in the Association.  Lieberman, who like Hammon is a former player, previously had a stint as head coach of the NBA D-league and has most recently been Assistant General Manager of the D-League's Texas Legends.
Also this week, the D-League's Iowa Energy hired Nicki Gross as an assistant coach.  Gross had previously been a video coordinator for the team.  Her hiring is noteworthy because she did not compete at the highest levels of women's basketball.  In college, she played soccer and ran track.  Her entry into basketball coaching was as a graduate student manager for the Monmouth men's team.
There is some progress being made - but still, a long way to go.
Two final anecdotal points from my "day job" as a professor at Sonoma State.  First, the ​men's basketball team hired a female assistant coach.  This point is noteworthy because 1) there was mostly a non-event and 2) it suggests that prominent hires like Hammon and Lieberman are not the only way the coaching profession is changing.
Finally, in my Spring Sports Marketing class I had three guest speakers: Stanford football assistant director of operations, a baseball operations research assistant from the Los Angeles Dodgers, and a sports events entrepreneur.
  Al three were female.  And the twenty-something students did not see that fact as anything but normal.  And that's a good thing.