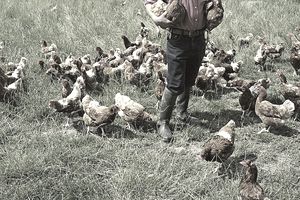 Making the change to a new career can certainly be difficult in a tough economy, but it is far from an impossible task. Here are a few key steps that will prepare you for making a successful transition from one career path to another:
1. Research the career fully by searching the internet and reading books and career guides at your local library. There is a wealth of information available from both the web and the library if you take the time to look for it.
Be sure you are familiar with all of the duties that will be required of you in your new career, and be sure that these duties are things that you will enjoy. It is also important to research the salary range that you can expect in the new career so that you can be sure you will be able to meet your current financial obligations (mortgage, car payment, and other bills). If a pay cut is involved it might be a good time to review your budget.
2. Connect with a professional who has the type of job you are intending to pursue. This could be someone you know personally, someone you are referred to by a friend, or someone recommended to you by your college alumni association or a professional group. Prepare a list of questions to ask and see if it would be possible to shadow them for a day while they complete their duties. An up close and personal view of the job's responsibilities can be invaluable, so if this is possible be sure to take advantage of the opportunity.
3. Identify transferable skills that you will be able to use in your new position. Making a list of skills that you have developed on your current job or through participation in sports and hobbies is a good starting point. There is also a site on the U.S. Department of Labor website, known as O*Net, that lists skills necessary for success in over 25,000 career paths.
This is another great place to look for specific qualities that may deserve some emphasis on your resume.
4. Seek additional training or education if it will improve your chances of making a successful career change. There are many colleges, universities, and trade schools that offer night or weekend classes designed for adult students who have full time jobs. Even if you just take a semester-long professional training course it will show that you have current knowledge of the field. You can also highlight this additional education on your resume.
5. Volunteer in positions related to your intended career. While you probably can't commit to a full time internship while also holding down a full time job, you can often find weekend or evening activities that will help you add skills that will enhance your resume. It is especially true in the animal industry that there is no substitute for having practical hands on experience. If you don't have experience working with a particular type of animal (and it will factor into your new position) be sure to tailor your volunteering or internship experiences to correct that lack of experience.
6. Utilize social media networking to expand your job search through person to person contacts and referrals.
It is always easier to get your foot in the door when someone puts in a good word for you. Networking through social media sites such as LinkedIn can put you in contact with the professional contacts of your friends and business connections. The wider you cast your net in a career search, especially when changing careers, the better.
7. Prepare a resume that highlights your transferable skills and the strengths that you developed in your previous career. Using the functional resume format will highlight the skills that you have developed in your other positions. The functional resume lists each major skill as a heading and then lists a few achievements related to the skill. This style minimizes any work experience that doesn't enhance your job prospects in the new field while maximizing exposure for skills and abilities gained through volunteer work, internships, or other non-work activities.
8. Be persistent and keep trying to make the change, even if it takes a while to find the right employer that is willing to give you a chance. In the current job market there are many applicants for each available position, and employers may have quite a few qualified candidates to select from. Networking, preparing a great resume, gaining additional training, and volunteering should help career changers enhance their job prospects.