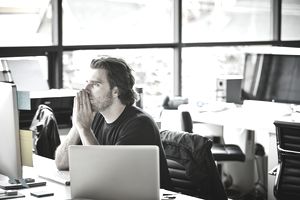 You're ready to dive into your new career and have informed HR of your two weeks notice. But before you pack up and set off on your new adventure, write your employer a formal letter of resignation to keep on file. Some employers may require it as part of the exit process as evidence that you are voluntarily terminating your employment.
It's also important to use your official letter to set the right tone for the next two weeks you'll be in the office as well as your relationship with the company in the future.
The letter may sit dormant in an HR file, but your former boss (who's also a potential future reference) will be impressed with your professionalism. Plus, you never know when an old employer might become a new client down the road or when you'll cross paths again.
Resignation Letter Essentials
Resignation letters should be simple and straightforward, containing four essential elements:
The date you're submitting the letter
A formal statement indicating your resignation
Your end date
Your signature
Beyond that, consider including these elements. When writing your letter, think about the best times you had on the job--that will put in the right frame of mind to compose the letter.
The Opening
No need to get creative in the opening; just state the position you're resigning from and the effective date. Since you've likely already told your boss your reasons for leaving, no need to describe them here—keeping it simple is the way to go.
You may also want to indicate that this decision is final to preclude a counteroffer to keep you on.
Thanking Your Boss
Thank your employer for the work and the opportunity, describing a few of the primary things learned on the job and enjoyed at the company. Keep in mind that you may need your boss as a reference in the future; leaving on a positive note will create a good impression.
Handing-Off Your Job
Lastly, state your desire to help out with any necessary elements of transition. You don't need to offer specifics and certainly don't make an offer that you can't live up to. Just note a few sentences indicating that you're committed to working responsibly through your last day, and you'll fulfill all your expected duties.
Statements to Avoid
Businessnewsdaily.com notes that according to Mike Assaad, a manager at Robert Half Finance & Accounting Staffing, a survey found that 86 percent of human resources managers said the way employees quit a job at least somewhat affects their future career opportunities. On that note, keep your attitude positive on the way out. Don't use the letter as a chance to vent if you're bitter. If you didn't like your boss or felt you were underpaid, this is not the time to mention it. Also, avoid expressing any hostility or resentment in your letter's tone; keep emotion out of your letter.
Here's a sample resignation to let your employer know that you are resigning because of a career change.
Career Change Letter of Resignation Example
Dear Mr. Smith:
I regret to inform you that I am resigning from my position as Marketing Manager for the ABCD Company.
My last day of employment will be November 15.
I will be working for a local non-profit organization and look forward to the new direction of my career, even though I will miss my work with you.
Thank you for the support and the opportunities that you have provided me during the last several years. I have enjoyed my tenure with the company. If I can do anything to help ease the transition for my colleagues, please let me know.
I wish you and the company all the best. I do hope our paths cross again in the future.
Sincerely,
Please Note: This sample is provided for guidance only. Letters and other correspondence should be edited to fit your personal situation.