Career Advice from USA Basketball's Men's National Team Director
Sean Ford Reflects on How Student Manager Role Launched His Career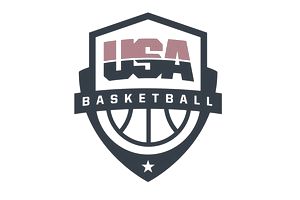 I recently wrote article on starting a career in sports as a student manager while still in college.  The story briefly highlighted a few success stories about former student managers.
One of those people was Sean Ford, USA Basketball Men's National Team Director.  Mr. Ford graciously agreed to an interview as a follow up to that article, discussing how being a student manager helped start his career, his role at USA Basketball and offering some great career advice.
You were a student manager for the Villanova basketball team for four years (1986-1990) how did you land that position?
Ford: After watching Villanova University win the 1985 National Championship during my junior year in high school, I became very interested in going to Villanova and thought it would be great to be part of the basketball team in any way possible. A family friend was the Associate Commissioner at the Big East Conference at the time and put me in contact with one of the assistant coaches at Villanova. I communicated my interest in being a manager during my senior year of high school and actually spent some time with him during my visit to the campus. As is typically the case in sports, it's sometimes who you know that gives you the opportunity and what you do with the opportunity that counts.
What skills did you develop in that role that helped you land subsequent positions in the years immediately following graduation?
Ford: I would have to say that hard work and attention to detail were the skills that I developed as a manager that still help me today. Putting in long hours, no matter what the job is, will always put you in a position to succeed. Also, doing every job to the best of your ability - no matter the level of perceived importance.
Good work always gets noticed, even if it's not immediately acknowledged. The reputation of the hard work associated with Villanova Basketball and all the responsibilities that came with being a manager helped me land my first internship at Georgia Tech in the athletic department. Following that year, it helped me become a graduate assistant for the Men's Basketball Team at University of Massachusetts and get accepted in their Sport Management Master's Program.
What does your current role with USA Basketball entail?
Ford: The primary job responsibilities include overseeing all aspects of the Junior and Senior National Teams; including participation in the selection of coaches and players, overall management of team operations at training camps and competitions and oversight of each team's budget. The Senior National Team involves working with Coach K (Mike Krzyzewski), Jerry Colangelo and NBA players who compete in the Olympic Games and the World Cup. The Junior National Teams responsibilities include working with high school and college players competing in U16, U17, U18 and U19 competitions. I also work on a daily basis with NBA Properties, which manages all of USA Basketball's marketing assets.
Together we manage men's and women's senior national team expenses, sponsorship sales and activation, hospitality programs, the USA Basketball Fantasy Camp as well as domestic and international exhibition games that involve promoter agreements, rights fees, marketing and television rights, ticket sales and securing team opponents.
How did the manager role help you build your professional network?  Are you still in touch with people you worked with as a manager 25 years ago?
Ford: While being a manager, you learn quickly that sports is a "people business" where you rely on relationships to get things done. Because you work so closely with people, they become your friends and as a result of that, they become your network. I am still very close to many of the people I interacted with while I was a manager.
Some examples include Jay Wright, the current head coach at Villanova, who was the assistant coach responsible for the managers while I was a student. I met John Calipari while I was a student manager and he was an assistant coach at Pittsburgh.  That led to his hiring me as a Graduate Assistant at UMass.  Craig Miller was the Sports Information Director at Villanova while I was a student manager and has been the Director of Communications at USA Basketball since 1990 (we have worked together at USA Basketball for the last 20 years).
What advice do you have for students considering applying for a student manager role today?
Ford: I would say that you had better be prepared to work hard and do whatever is asked of you. It can me a life changing experience if you understand that it is never about you: it's always about the coaches and players that you are supporting. Whether you continue in sports or not, being a manager will prepare you for success in your professional life.