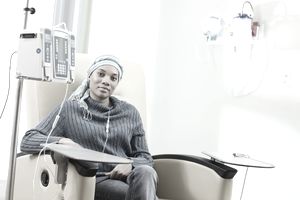 A diagnosis of cancer is devastating. If you get this news from your doctor, your primary concern should be about getting proper treatment. Unfortunately, you will also have to deal with some issues related to work. For example, you will have to decide whether to take time off from work. Some people choose to devote all their energy to healing, while others find that working provides a good distraction.
Ultimately, you will make this decision, with input from your doctor, based on how you are feeling physically and emotionally.
Taking Time Off From Work
If you decide to take time off during the course of your treatment, you can take advantage of the Family and Medical Leave Act (FMLA, U.S.) which allows most workers to take off 12 weeks of leave each year because of, among other things, a serious illness. An employee need not take the leave all at once but may arrange to take weeks, days, or hours off from work. One can even schedule a shortened work week. You cannot lose your job because of your absence, but you may not get paid either. However, you may be covered by private disability insurance, which will pay you during your absence from work.
You may be eligible for Social Security Disability Insurance (SSDI), administered by the U.S. Social Security Administration if you will need to take at least a year off from work.
This benefit will provide financial support. To qualify, you will have had to work a certain number of years at jobs that were covered by Social Security.
Protect Yourself From Workplace Discrimination
As if you didn't have enough to worry about, one of the things you may be concerned about is whether your boss will treat you differently if you reveal the nature of your illness.
Will he or she not consider you for promotions or could you even get fired?  In an ideal world, that would never happen, but unfortunately, in the real world, it does.
Whether or not you choose to disclose your illness to your employer is up to you. If you decide to take time off from work under FMLA, the law does not require you to tell your boss exactly why you are taking leave. However, you may need to provide certification confirming that a serious health condition exists. U.S. law protects you from employment discrimination, though, so that shouldn't be one of your concerns. The Americans With Disabilities Act (ADA) protects most workers. Cancer is considered a disability for the purposes of this law which means that your employer can't treat you any differently than other employees of the company and must make reasonable accommodations if necessary.
The following resources can help you find out how to make sure your rights are protected:
Job Accommodation Network (JAN)
This free consulting service provides information about the ADA, the employability of people with disabilities, and job accommodations. In addition to using this organization's website, you can also reach JAN by calling 1-(800) 526-7234.
Cancer and Careers
This site is an excellent resource for women with cancer, their employers and coworkers, and their caregivers.
Patient Advocate Foundation
This national non-profit organization helps patients resolve problems with their insurers, employers, and creditors.
More Cancer Support
The American Cancer Society
Cancer patients, survivors, family, and friends, or anyone who wants to learn more about cancer can visit this Web site for a wealth of information.You can obtain information and referrals by calling 1-(800) ACS-2345 24 hours a day, seven days a week.
Cancer Care
The mission of this non-profit organization, according to their Web site, "is to provide free professional help to people with all cancers through counseling, education, information and referral and direct financial assistance."
Cancer Information Service
This national information and education network is a free public service of the National Cancer Institute (NCI). Get help on their Web site or call 1-(800) 4-CANCER.