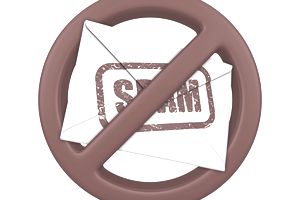 Lately, my Canadian friends and colleagues are buzzing over new anti-spam legislation (C-28, the Fighting Internet and Wireless Spam bill) coming into effect on July 1, 2014, in Canada.  Lately, it seems that their inboxes are being inundated with requests to confirm subscriptions to every newsletter, blog, coupon service etc. that they signed up for and are currently a part of.
To get a better grasp of Canada's Anti-Spam Legislation (CASL) and explore its implications for Americans and people worldwide, I have chosen to dedicate a couple of articles to this critical issue.
  Though I'm not an attorney and cannot provide legal advice, I'd like to share my interpretation of it, along with its implications, as a business owner who uses email marketing.
Introduction
First of all, some basics…
CASL's main purpose is to detect and deter forms of spam, defined by the Government of Canada as "any electronic commercial message sent without the express consent of the recipient(s). Spam is also used as the vehicle for the delivery of other online threats such as spyware, phishing, and malware."  That being accomplished, the government hopes that the legislation gives citizens more confidence in their online activities, all the while making businesses more competitive worldwide.
Who's going to be affected by CASL?  Essentially, any Canadian individual or business that makes use of traditional e-mail and other forms of electronic communication.  Also, anyone involved in the altering of transmitted data, and people in the IT/computer industry who write and/or install computer programs.
In fact, parts of CASL related to unsolicited software installation will come into force on January 15, 2015. 
Prohibitions Under the Law
Once in effect, barring special and/or extraordinary circumstances, CASL will explicitly prohibit:
Sending commercial electronic messages (e.g. e-mail, text, social media) to individuals without permission.
Compromising the confidentiality of messages intended for a specific recipient.
Use of false or misleading representations in the promotion of products and services.
A collection of personal information via a computer system that violates federal laws like the Criminal Code of Canada.
A collection of electronic addresses through the use of computer programs or the use of such addresses, without permission (i.e. address harvesting).
Anti-Spam Law Enforcement
Three (3) government agencies will be responsible for enforcing various aspects of the law:
1.The Canadian Radio-television and Telecommunications Commission (CRTC) will issue administrative monetary penalties for violations of the new anti-spam law.  For example:
Sending non-compliant commercial electronic messages (e.g.  Messages sent without prior consent).
Altering transmission data without express consent. For example, this prohibits conduct by which Internet users are directed to websites they did not intend to visit and includes any illegal activity that specifically targets Internet users.
Software installation on a computer system or network without express consent. This includes malware, spyware, and viruses installed with computer programs, hidden in spam messages or downloaded through links to infected websites.
       Note: The CRTC is similar to, but does not exactly have the same mandate as the Federal     Communications Commission (FCC).
2.The Competition Bureau will seek administrative monetary penalties or criminal sanctions for violations of the Competition Act (e.g. false and misleading advertising and/or marketing, e-mail violations (Subject line, sender information, URL, etc.). (U.S. equivalent: Federal Trade Commission)
3.The Office of the Privacy Commissioner will exercise new powers under an amended Personal Information Protection and Electronic Documents Act to combat identity theft, the collection of personal information through computer systems, and the mining and harvesting of electronic addresses. (No U.S. equivalent yet.)
CASL will also allow the three agencies to share information with a foreign government if the information is relevant for investigations with respect to a contravention of laws in said foreign state that closely resembles the conduct prohibited by this Canadian law.
The Private Act of Action
Starting July 1, 2017, individuals and businesses will have the right to pursue any person or organization that it believes has contravened the law, i.e. exercise the private act of action that allows victims to claim actual and statutory damages.  However, legal counsel is strongly recommended before pursuing this action, since you could be liable for paying the legal fees incurred by the alleged violator if you file an improper claim or one that lacks substantial merit.
Given the closeness of U.S-Canada business relations in general, American business owners and entrepreneurs should take note to ensure that their Canadian contacts have confirmed their opt-ins. Many of the best autoresponder services are prepared for this new legislation and can help you in regard to the new law.