Calendar of National Awareness Month Celebrations in June
Your business can celebrate June by promoting these national awareness events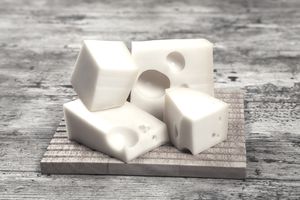 Many countries adopt causes or special interest groups to promote during particular calendar months. The United States is particularly prolific at creating "national month" events to promote business interests, often to the point of confusion. It's interesting how "National Hunger Awareness Month" coincides with so many food-related "National" observances in June. "Turkey Lover's Month" should probably be November, but it falls in June, at the beginning of summer!
June Is "National Month" for These Causes 
The following events are observed all month in June unless otherwise indicated and they/re-listed in alphabetical order. Is there a way your business can benefit from taking advantage of and promoting itself during any of these "June is" national month events?
Adopt A Shelter Cat Month
African-American Music Appreciation Month
Antiphospholipid Antibody Syndrome Awareness Month 
Aquarium Month 
Audiobook Month
Cancer From The Sun Month
Celibacy Awareness Month
Child Vision Awareness Month
Children's Awareness Month
Dairy Alternative Month
Fight the Filthy Fly Month
Fireworks Safety Month
Gay and Lesbian Pride Month 
Great Outdoors Month
International Childhood Cancer Campaign Month
International Men's Month
LGBTQIA Pride Month 
Lane Courtesy Month
National Accordion Awareness Month
National Aphasia Awareness Month
National Bathroom Reading Month
National Camping Month 
National Candy Month
National Caribbean-American Heritage Month (enacted in 2011 by President Barack Obama)
National Country Cooking Month 
National Dairy Month 
National Fresh Fruit and Vegetables Month
National GLBT Pride Month (Gay, Lesbian, Bisexual and Transgender Month)
National Great Outdoors Month 
National Hunger Awareness Month
National Iced Tea Month
National Papaya Month (also, again in September)
National Rivers Month
National Rose Month
National Safety Month
National Seafood Month
National Smile Month (From May 18 to June 17)
National Soul Food Month
National Steakhouse Month
Perennial Gardening Month
Pharmacists Declare War on Alcoholism Month
Potty Training Awareness Month
Professional Wellness Month
Rebuild Your Life Month
Sports America Kids Month
Student Safety Month
Turkey Lover's Month
Vision Research Month
Women's Golf Month
World Infertility Month
June's Other Observances
Several weekly and daily observances occur in June as well. If you can't apply any of the month-long observances to your business or service, try one of these:
Decide to Be Married Day (June 27)
Fish Are Friends Not Food! Week (June 28 - July 4) 
International Clothesline Week (June 5-12) 
Leave the Office Early Day (June 2) 
Library Advocacy Day (June 29)
Meet a Mate Week (June 14-20) 
Men's Health Week (June 14-20)
National Business Etiquette Week (June 7-13) 
National Flag Week (June 13-19) 
National Go Barefoot Day (June 1)
National Headache Awareness Week (June 6-12) 
National Running Day (June 3)
Say Something Nice Day (June 1) 
Superman Week (June 10-13)
Universal Father's Week (June 14-20) 
Watermelon Seed Spitting Week (June 24- 27)
World Blood Donor Day (June 14)
World Humanist Day (June 21) 
World Juggling Day (June 19)