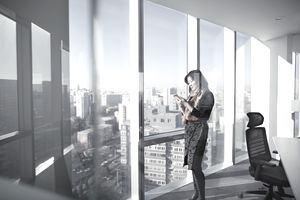 Like in many other business situations, when you are about to get into e-commerce, you have the option to start from scratch or buy an e-commerce business. The good news is that regardless of the scale you want to operate at, there will always be a reasonably priced seller. From a brand new "turnkey" e-commerce website where all the scripts and settings are in place to e-commerce businesses transacting millions of dollars of business per year, they are all up for sale.
In this article, we intend to evaluate parameters other than merely the valuation (in terms of buying a business vs. starting a new one).
Advantage of Buying an Existing Business
Other then the fact that you might land a great valuation, there are several advantages of buying an existing business. The word of wisdom here is that there are many birthing pains that any new business enterprise has to go through. Some of these pains can be so severe that they can be fatal. If you are in a position to buy a business that is already beyond these birthing pains it is a luxury that you should be willing to pay a premium for.
Disadvantage of Buying an Existing Business
While the above-mentioned advantage is quite real, it could seem a little like giving birth to a teenager. Sure you will have avoided all the teething, nighttime feeding, early schooling, and other stresses. But is that the path you would like to take?
Wouldn't you rather set up your business your way, with the kind of culture you value, and with the kind of positioning you envisage for your brand?
Buying a Business Might Make More Sense When Expanding Into Another Territory
One situation in which buying a business makes much more sense is when you are expanding into a new territory.
If this new territory is in a new country or continent, there might be too many new cultural issues to take care of. As if setting up a new business was not difficult enough to begin with, a whole new cultural setup could make your business infeasible. That is why whenever an e-commerce giant expands internationally, we notice that they acquire a local business which already has all the right ingredients.
Identifying the Right Local Target When Expanding Internationally
It never ceases to amaze me that people get amazed by the acquisition choice of the acquiring e-commerce giant. Popular media screams about the ridiculous choice of acquisition. In most such cases, popular opinion can be ridiculous.
Think of it this way. What is it that the acquirer is seeking? If we were looking at a domestic acquisition, the primary factors would be the brand strength, revenues, transaction, product synergies, supply chain strength, management team, and the other usual suspects. However, when it comes to an international acquisition, the primary objective tends to be gaining a foothold in a new market. As a result, some of the usual factors that acquirers consider become irrelevant.
Take the case of brand salience.
In most cases, the acquiring global major actually extinguishes the existing brand and redirects the e-commerce website to its own local website. In that case, the strength or salience of the brand becomes rather irrelevant. On the other hand, the ability to work with the existing team becomes of paramount importance, as do issues relating to governance.
Final Words
Even other than in the case of geographical expansion, there are advantages of buying into an existing e-commerce business. In the final analysis, in a climate with e-commerce investors getting keen to divest their portfolios, usually the "buy" option is more viable instead of the "make."